By Sam Barsanti, William Hughes, Tatiana Tenreyro, Shanicka Anderson, Matt Schimkowitz, and Gabrielle Sanchez via AVClub

From left: Lil Nas X (Photo: Jason Armond/Getty Images), Timothée Chalamet (Photo: Jeff Spicer/Getty Images for Warner Bros ), Adele (Screenshot: Saturday Night Live), Kathryn Hahn (Photo: Rich Fury/Getty Images), Issa Rae (Amy Sussman/Getty Images)Graphic: Natalie Peeples
The end of year is a time for spending precious moments with family, eating delicious home-cooked food, making resolutions… and trying to remember what the hell happened in the world over the past 12 months.
By the time the holidays roll around, it can be a real challenge to recall who was in the news for what and when—but that's where The A.V. Club's list of 2021's top newsmakers comes in.
From Jason Sudeikis to Chrissy Teigen to Lil Nas X to Kathryn Hahn, we've compiled a look back at the A-list names who had a huge 2021… for better or for worse.


Adele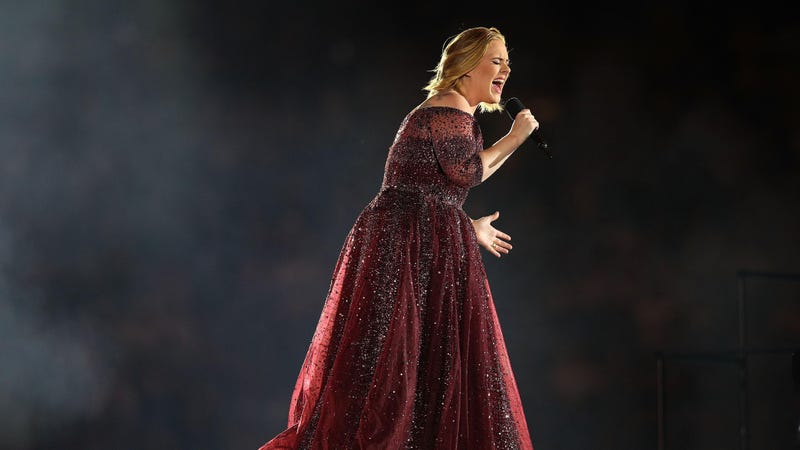 After nearly six years without so much as a one-off single, Adele made her triumphant return in 2021 with her fourth studio album, 30. She finalized her divorce in 2020, and anticipation grew for another heartbreak album from the Queen Of Teary Ballads. Her comeback is the biggest news about the music superstar this year—but that's all Adele really needs. Add in an interview with Oprah, a poetic music video, and a one-night-only concert, and she's pretty much set for music domination. [Gabrielle Sanchez]
Armie Hammer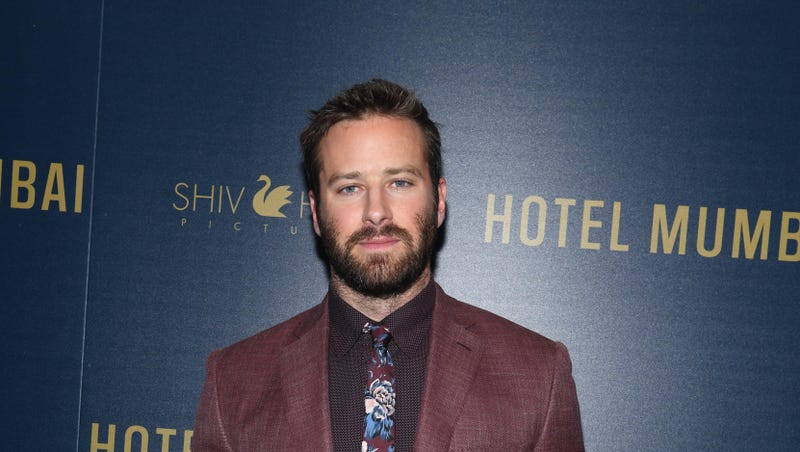 Few stars have seen their careers torpedoed as quickly or as stupendously as Armie Hammer. It started when graphic screenshots of sexual and cannibalistic DMs from what was believed to be Hammer's account began making the rounds on social media, and quickly escalated into him being accused of sexual assault and being investigated by the LAPD. Hammer was unceremoniously dropped by his publicist, and he soon began bailing on project after project. [Shanicka Anderson]
Billie Eilish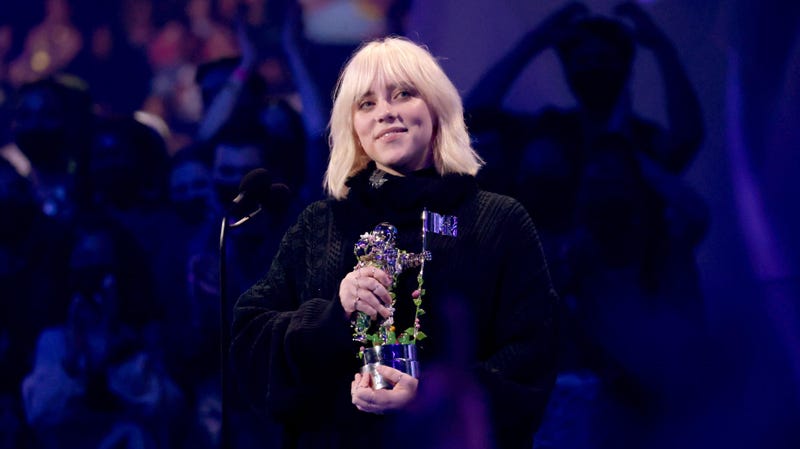 In 2021, Billie Eilish released Happier Than Ever, the eagerly anticipated followup to her debut studio album When We All Fall Asleep, Where Do We Go? The album topped the Billboard 200 chart for three consecutive weeks. Back in June, she also became the subject of controversy when an old video of her mouthing an anti-Asian slur while lip-syncing to a song by Tyler, The Creator resurfaced. Eilish apologized for the clip, saying that she was "appalled and embarrassed" and explaining that at the time of the video (which was recorded when she was 13 or 14), she didn't realize the word was a slur. As a capper to her big year, Eilish is set to perform double duty on Saturday Night Live on December 11, appearing as both host and musical guest. [Shanicka Anderson]
Britney Spears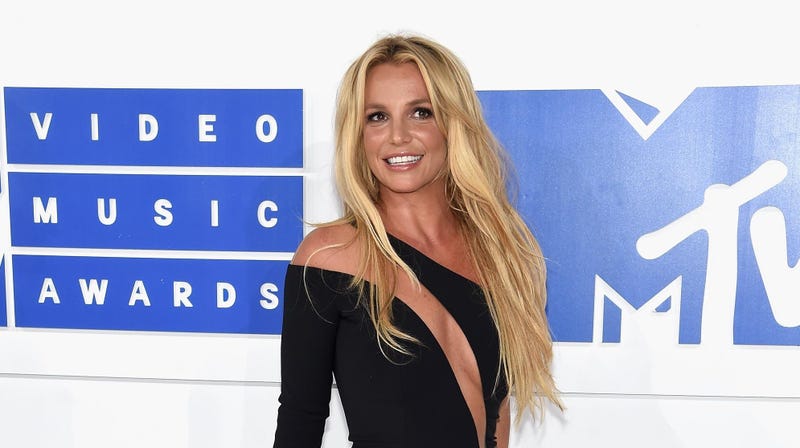 Britney Spears' fans knew she was under a conservatorship, but it wasn't until this year that the world learned the details of what the pop icon was forced to endure. The documentary Framing Britney Spears offered insight into the terms and conditions of Spears' conservatorship. After receiving immense support from fans who decried father Jamie Spears' role as conservator, Britney found the strength to speak out about her experience in court, detailing the trauma she endured throughout the 13-year legal arrangement. The #FreeBritney moment proved to be powerful: after Jamie filed a request to end his daughter's conservatorship amid intense backlash, Judge Brenda Perry ruled to grant Spears her freedom. [Tatiana Tenreyro]
Chrissy Teigen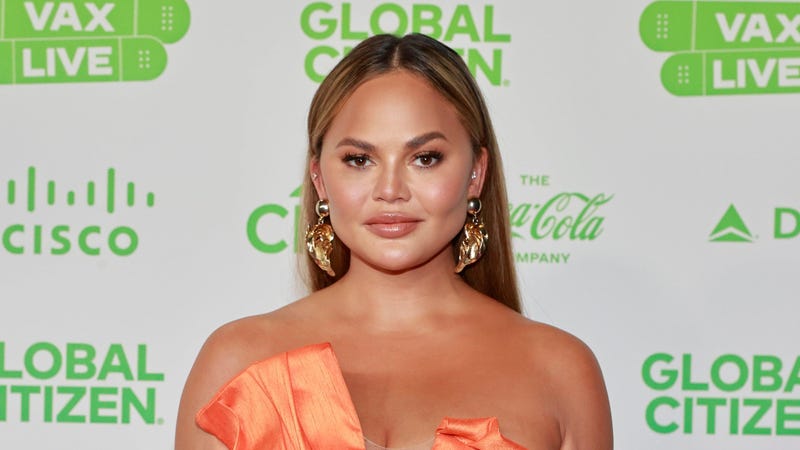 Oh, how the mighty have fallen. Once the queen of Twitter and the judge of Quibi, Chrissy Teigen took a big tumble in 2021. Though no stranger to controversy (her tone-deaf tweets about her own vast fortune come to mind), allegations made by Courtney Stodden knocked Teigen back this year. Stodden, who spoke out about years of alleged abuse at the hands of their ex-husband, actor Doug Hutchinson, claims that amid the media blitz caused by Stodden's marriage to Hutchinson, when Stodden was 16 and Hutchinson was 51, Teigen told Stodden to kill themself. The backlash led to Teigen leaving Twitter and she's been mostly silent ever since, give or take hosting an ill-advised Squid Game party. [Matt Schimkowitz]
DaBaby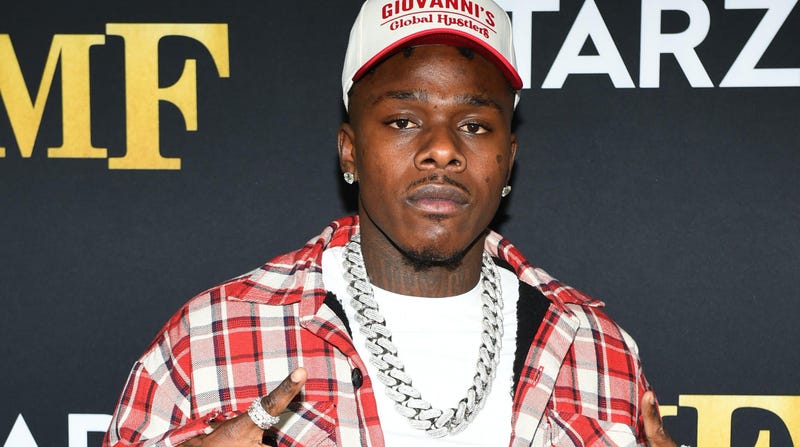 Always in the news for all the wrong reasons, DaBaby spent the year in the headlines for going on a homophobic rant that got him thrown off of festival lineups. He apologized, retracted the apology, and then hid behind Kanye's over-designed Yeezy Slide of feigned cancel culture victimhood. As annoying as it was offensive, DaBaby sullied whatever goodwill the public at large had for the rapper when he appeared onstage with Ye and alleged sexual batterer Brian Warner (also known as Marilyn Manson). DaBaby's antics were tired from the jump, as were his reductive, offensive, and outright foolish displays of homophobia. Next year, DaBaby could take a nap. [Matt Schimkowitz]
Issa Rae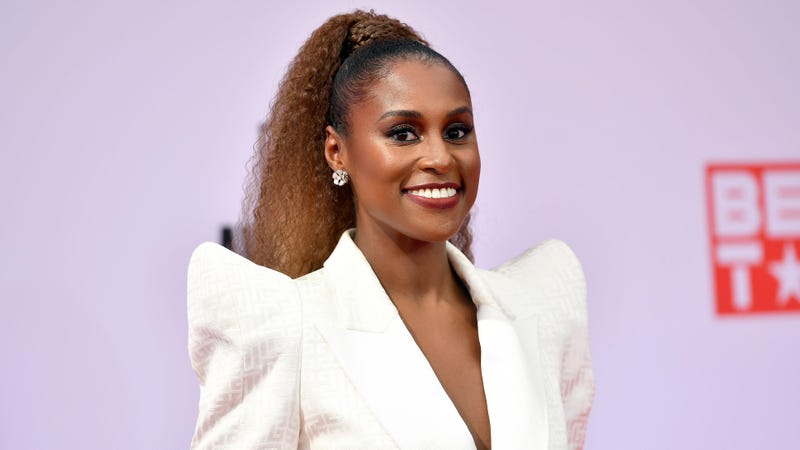 Issa Rae's Insecure is set to finish its fifth and final season in December and though many are sad to see the groundbreaking show go, the end marks the beginning for Rae. In March, she inked a five-year overall deal with HBO for a reported eight figures that will include TV and first-look film projects. Sweet Life: Los Angeles, Project Greenlight, Rap Sh*t, and Gang's All Queer are just some of Rae's upcoming projects that have already been announced. [Shanicka Anderson]
Jason Sudeikis
Jason Sudeikis started this year by pissing some people off after he dared to wear a tie-dye hoodie while accepting his Golden Globe for Best Actor In A Musical Or Comedy Series for Ted Lasso. He spent the rest of year collecting a lot more awards, but leaving the hoodies behind. In addition to that Golden Globes win, Ted Lasso also racked up four Primetime Emmys and three Creative Arts Emmys. Sudeikis also finally returned to Saturday Night Live in October and served as host, thankfully bringing back characters like Vance, the track-suit-wearing "What Up With That?" backup dancer, and the devil on "Weekend Update." [Shanicka Anderson]
Joe Rogan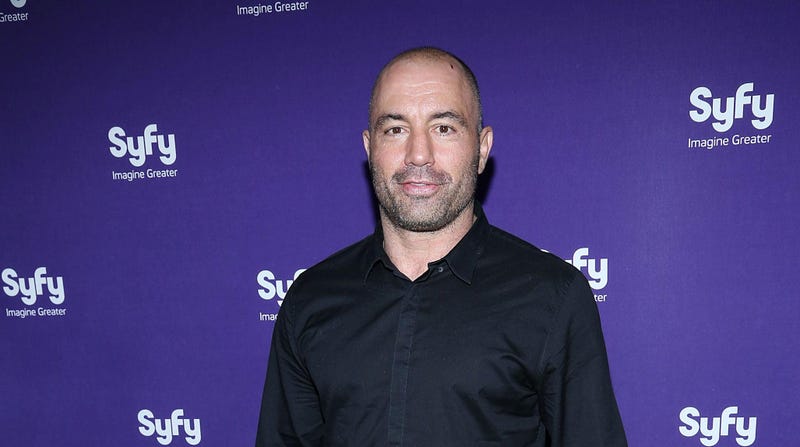 Is there a better, more shiny-domed figurehead for 2021 than Spotify's Joe Rogan, a living symbol of the increasing mutability of the common fact? Rogan's endless quest for ignorance was a sort of leitmotif for the entire year: Joe Rogan complains about cancel culture. Joe Rogan helps reignite Quentin Tarantino's Bruce Lee thing. Joe Rogan expresses vaccine skepticism, gets COVID, treats it with ivermectin, then gets mad when people refer to it as "horse medicine." Joe Rogan loudly declares he can suck his own dick. Rogan is somehow the soil in which so much of the chaos of this information-agnostic year seemed to grow: You'd be reading a perfectly normal news story about Aaron Rodgers lying about his vaccination status, and then, BAM, there's Joe Rogan, intruding into the narrative once again. [William Hughes]
Kathryn Hahn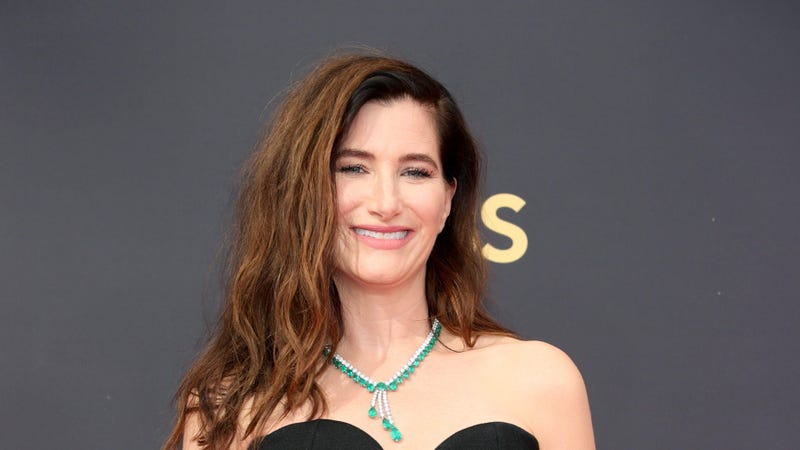 Kathryn Hahn started 2021 with a top-tier MCU performance as Agatha Harkness on Disney+'s WandaVision—which led to an Emmy nomination and the great "Agatha All Along." She didn't win the Emmy, but the buzz got her into Rian Johnson's Knives Out sequel and even helped her get cast as Joan Rivers in a Showtime series—but, in a bizarre twist, that project was canceled when it turned out that the producers didn't have the rights to Rivers' story. Don't worry about Hahn, though: Agatha's now getting her own Disney+ spin-off. [Sam Barsanti]
Lil Nas X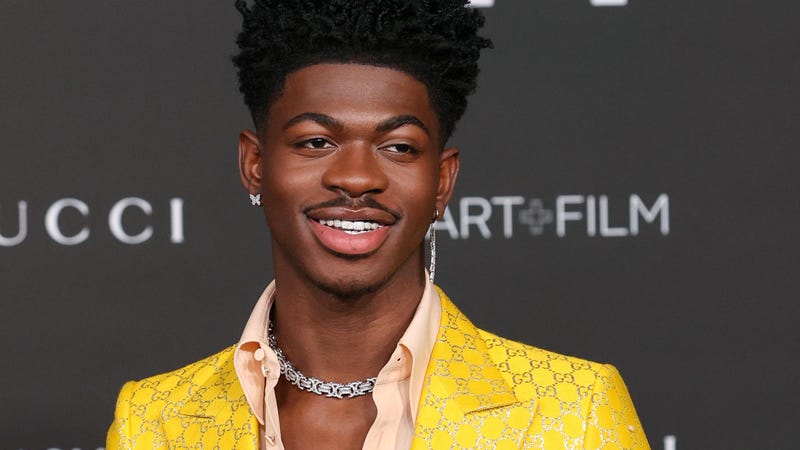 With a rock solid album promo plan and a whole lotta guts, Lil Nas X moved from a potential one-hitter to one of the biggest names in the pop and rap game. Starting his year off with a bang, he spurred plenty of internet controversy with his devilish music video for "Montero (Call Me By Your Name)" featuring a racy lap dance on Satan himself. The video was followed by the illegal sale of Satan shoes and a wardrobe malfunction on SNL, and was topped off with the release of a fantastic album. Lil Nas X made the internet his wonderland, taking joy in shutting down the haters. [Gabrielle Sanchez]
Machine Gun Kelly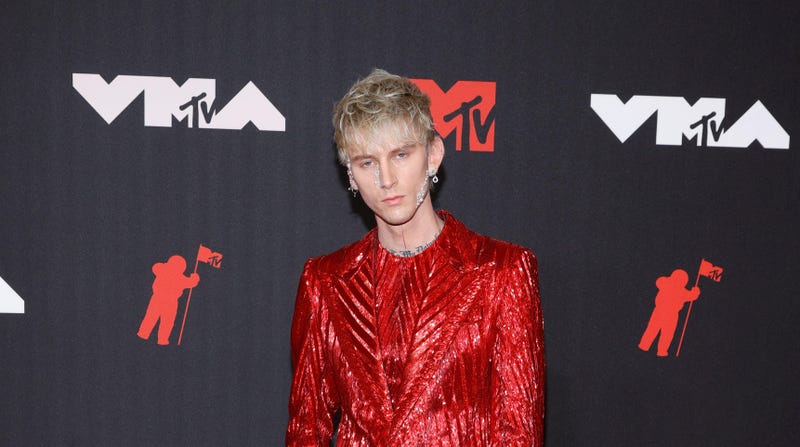 Machine Gun Kelly is the kind of celebrity who has been around for a long time but, until this year, you would have been reasonably forgiven for having never heard of him or his many feuds with other, more successful rappers. Part of the reason that changed is that he started dating Megan Fox and the two have been … very enthusiastic about their slightly goofy mall goth romance. But also his music career really took off thanks to an appearance on SNL and a good showing at the 2021 MTV VMAs. [Sam Barsanti]
Morgan Wallen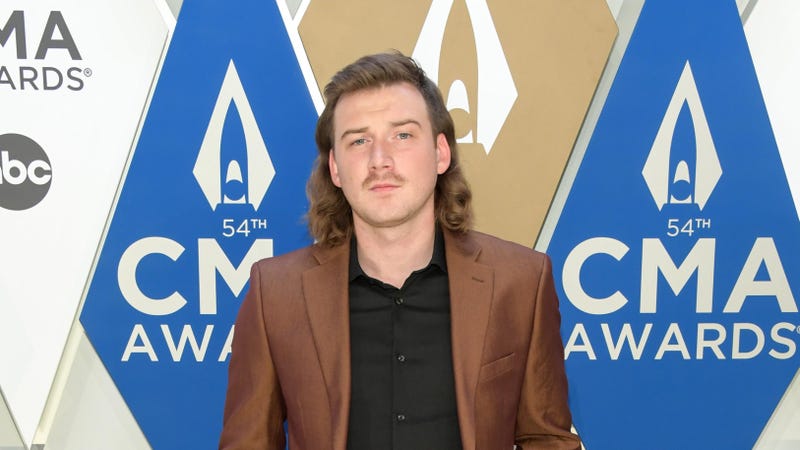 Few people failed upward harder in 2021 than country music's Morgan Wallen, who managed to top a 2020 that saw him behave in a fashion that was too unruly for even a Kid Rock-owned bar (imagine it) by getting caught on video not just using, but shouting a racial slur in public. Wallen's label, the country stations, and the CMAs all responded by expressing public censure. Wallen himself went on Good Morning America to tearfully apologize for his "ignorance" while Michael Strahan grilled him (by morning TV standards, at least). And the fans? The fans continued to buy his records in droves, leading to the paradoxical situation where Wallen is now nominated for at least one music award he's been formally banned from even showing up to receive. [William Hughes]
Nicki Minaj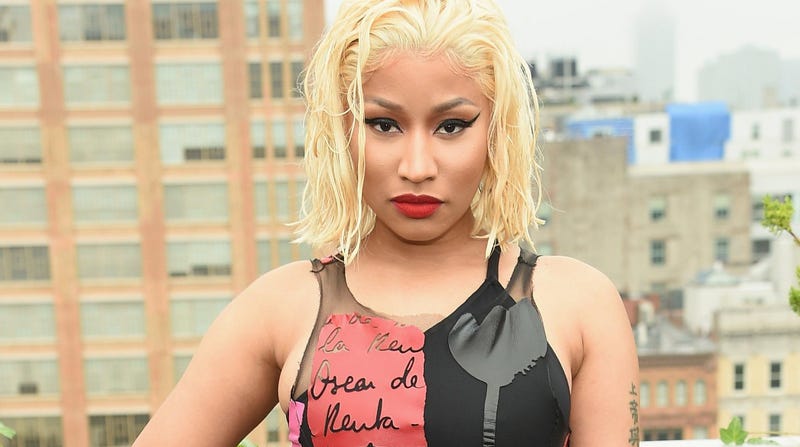 "My friend's cousin's swollen balls" became the phrase of the week when Nicki Minaj took to Twitter to explain the far-reaching reasoning behind her absence at this year's Met Gala. What started as an outlandish online rant eventually turned into "Ballgate," catching the attention of newscasters and Trinidadian government officials. Around the same time, Minaj caught more headlines for her involvement in legal matters regarding a previous rape case against her husband Kenneth Petty. [Gabrielle Sanchez]
Quentin Tarantino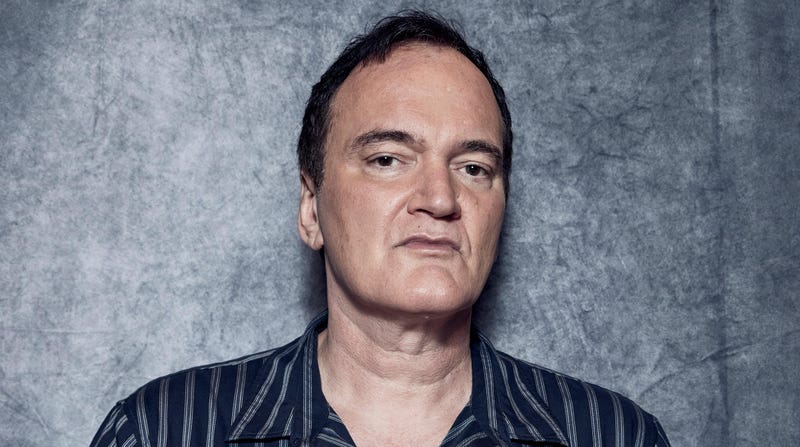 For someone who didn't have any new movies to promote this year, Quentin Tarantino sure made headlines a lot. He always seemed to have something attention-grabbing to say—like when he mentioned that he doesn't share his wealth with his mother because she didn't support his writing while growing up, or when he gave the scorching take that some theater chains didn't deserve to survive the pandemic. And that's without even getting into his incendiary conversations with Bill Maher and Joe Rogan. Tarantino has also spent the year constantly giving us updates—and immediately changing his mind—about what he wants to do in his career. One day he's ready to retire; another he's talking about wanting to make a TV show and a comedy… and maybe Kill Bill 3. [Tatiana Tenreyro]
Taylor Swift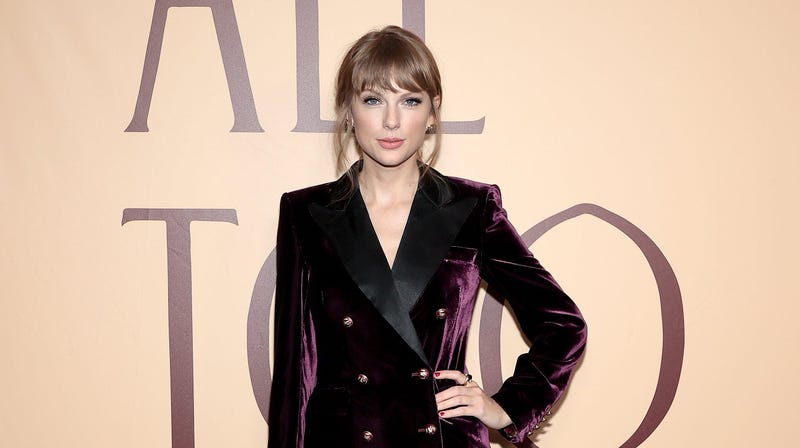 The year 2020 was huge for Taylor Swift. She released two critically acclaimed albums—folklore and evermore—and announced that she'd be re-recording her previous albums after her old label Big Machine sold her masters. And 2021 turned out to be just as major for the artist. Swift first released Fearless (Taylor's Version) in April, followed by a Taylor's Version of her seminal record Red. The latter was widely celebrated and discussed by her fervent fanbase, as it includes the 10-minute version of "All Too Well," which tells the story of a turbulent romance with an older love (rumored to be Jake Gyllenhaal, who Swift briefly dated in 2011). The uncut lyrics are delightfully scathing. Swift, who knows her fanbase all too well (heh), also released a short film based on the song that her followers quickly fell in love with, starring Stranger Things' Sadie Sink and Teen Wolf's Dylan O'Brien. [Tatiana Tenreyro]
Timothée Chalamet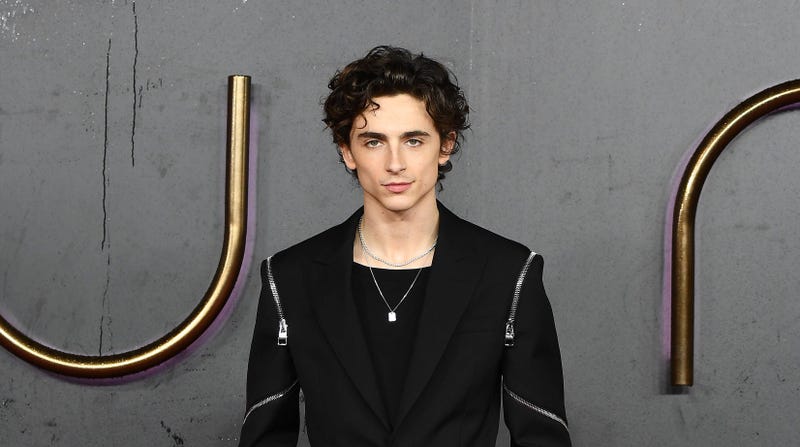 This wasn't Timothée Chalamet's breakout year (that would be 2017, with Call Me By Your Name and Lady Bird), but he certainly made a sizable impact on 2021. Chalamet starred in Wes Anderson's The French Dispatch and Denis Villeneuve's Dune (which, thankfully, is getting its sequel); he's going to appear in Adam McKay's timely apocalypse movie Don't Look Up; and he even played Edward Scissorhands' son in a weird car commercial. On top of all of that, he shared a photo of himself as young Willy Wonka for an upcoming prequel. Chalamet is here, and he's definitely not going anywhere. [Sam Barsanti]
Travis Scott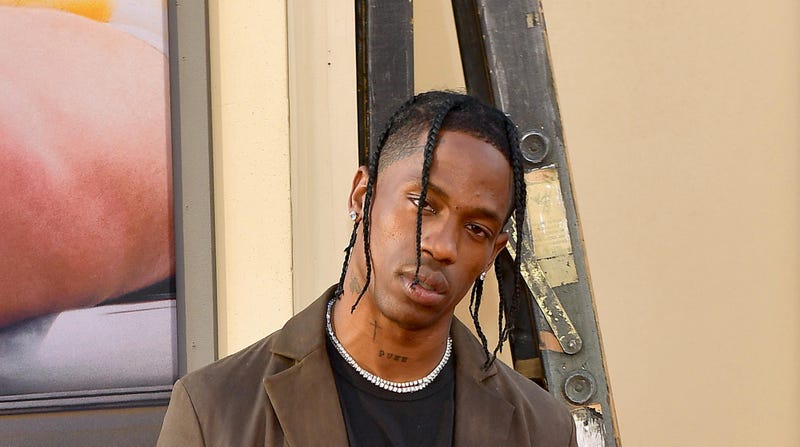 Rapper Travis Scott had a fairly quiet 2021, at least for the first 10 months: A few collaborations, a track on Kanye West's Donda, a movie deal with A24. That relative peace ended on November 5, the first night of the Scott-produced-and-fronted Astroworld festival in Houston. Details of the causes of the lethal crowd crush that began during Scott's set that night remain unclear—and are likely to continue to be the subject of extensive, and expensive, litigation. The grim results are all too obvious, though: 10 dead, including a 9-year-old child, and hundreds injured. Meanwhile, Scott faces not only legal threats, but an ongoing examination of the ways his behavior, past and present, may or may not have influenced a thoroughly avoidable tragedy. [William Hughes]