Dave Bishop | Publisher | Editor 3RY Magazine
When one thinks of polo, images of pristine green fields and players in traditional attire often come to mind. It's a sport that has long been associated with privilege and exclusivity, yet in recent years, a growing number of African Americans have been breaking barriers and making their mark in the world of polo. From professional players to enthusiasts and advocates, African Americans are embracing the sport, finding joy in its elegance, athleticism, and sense of community.
Historically, polo has been perceived as a predominantly white sport, primarily due to its origins in the British aristocracy and its association with high society. However, as the world evolves and embraces diversity, the sport of polo is no exception. African Americans are redefining stereotypes and demonstrating their love for the game, creating a more inclusive and diverse polo community.
One of the reasons African Americans are drawn to polo is the sport's deep connection with horses. Throughout history, horses have played a significant role in African American culture, from their use in agriculture to their symbolism in the struggle for civil rights. Polo provides a platform for African Americans to further explore this rich heritage and forge a deeper connection with these majestic animals.
Additionally, polo offers a unique combination of athleticism, strategy, and teamwork, making it an appealing sport for African American athletes. Many African Americans who have excelled in other sports, such as basketball or football, have found that the skills and discipline required in those sports can translate well to polo. This crossover of talent has brought a new wave of diversity to the polo world and is challenging the traditional narrative of who can excel in the sport.
Another factor contributing to the growing love for polo among African Americans is the sense of community that comes with it. Polo events, tournaments, and clubs provide spaces where people from diverse backgrounds can come together and share their passion for the sport. This sense of camaraderie fosters connections and friendships, creating a supportive network for African Americans looking to immerse themselves in the world of polo.
Furthermore, the rise of African American polo players and ambassadors has paved the way for greater representation and visibility within the sport. These individuals serve as role models, inspiring future generations and showing that barriers can be overcome. They demonstrate that African Americans have a rightful place in the world of polo, challenging long-held stereotypes and encouraging others to follow their dreams.
Beyond the love for the sport itself, African Americans involved in polo are also committed to making a positive impact in their communities. They use their platform to raise awareness and support initiatives that aim to provide access to equestrian opportunities for underserved communities. By advocating for inclusivity and diversity within the sport, African Americans are not only breaking down barriers but also opening doors for others to experience the joy and benefits that polo can offer.
As the sport of polo continues to evolve, the presence and contributions of African Americans are shaping its future. They are bringing fresh perspectives, driving innovation, and transforming the image of the sport. African Americans in polo are trailblazers, challenging the status quo and leaving an indelible mark on the sport they love.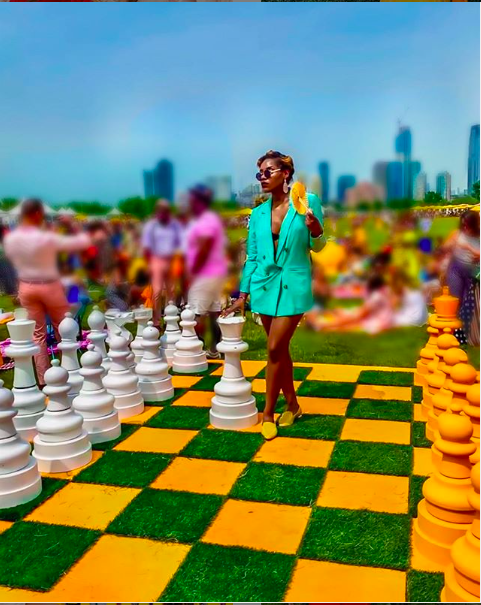 In conclusion, the increasing love for polo among African Americans is a testament to the sport's ability to transcend barriers and create spaces for inclusivity and diversity. By embracing equestrian excellence and breaking down long-standing stereotypes, African Americans are leaving an indelible mark on the world of polo. Their passion, talent, and commitment to community are driving positive change and inspiring future generations to pursue their dreams on and off the polo field.