Michigan's Most Prominent Medical Professionals
Reisin, Elan, M.D.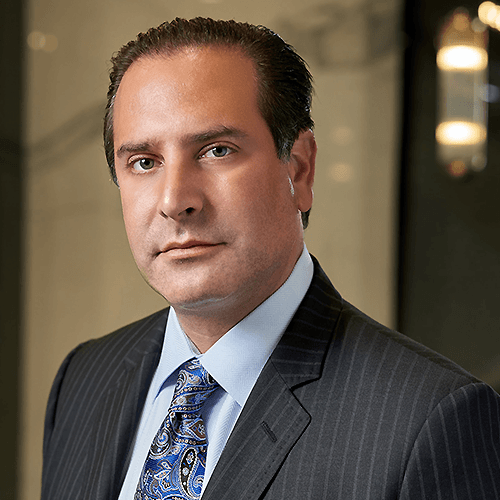 Elan Reisin, M.D., F.A.C.S., Medical Director at Star Plastic Surgery in Novi, Michigan, is a multi-year Hour Detroit's TOP DOC OF THE YEAR winner. Dr. Reisin is board certified in Plastic and Reconstructive Surgery and has received numerous national awards. After five years of being an attending physician teaching surgical residents at the prestigious Georgetown University Hospital Department of Plastic Surgery, Dr. Reisin decided to create Star Plastic Surgery, a preeminent state of the art AAAHC surgical center and medical spa in Novi, Michigan. He and his team of surgeons have completed over 15,000 cosmetic plastic surgeries.


Dr. Reisin has traveled internationally to learn from top plastic surgeons throughout the world and has also given back through philanthropic trips to the Dominican Republic to treat children with congenital and traumatic deformities.
Lofman, Andrew, M.D.
Andrew Lofman, M.D., a board-certified plastic surgeon and member of the American Society of Plastic Surgeons, has been practicing plastic surgery for more than 13 years. While his surgical repertoire includes nearly all aspects of aesthetic surgery, he's known for his expertise in "Mommy Makeovers" and the various procedures that fall within that realm, including breast augmentation, breast lift and reduction, tummy tuck, and liposuction.


"More than 80 percent of my practice involves cosmetic procedures and I really enjoy it," he says. "I like making a difference in people's lives."


Certified by the American Board of Plastic Surgery, Dr. Lofman is also a Fellow of the American College of Surgeons and is a multiyear recipient of the "Top Plastic Surgeon" recognition from the Consumer Research Council of America.


As a well-respected plastic surgeon in Michigan, Dr. Lofman receives referrals for delicate reconstructive eyelid surgery from area ophthalmologists, and performs nearly 300 eyelid surgeries per year. He's a leader in all aspects of facial rejuvenation.


In his 13 years in practice, Dr. Lofman has built genuine relationships with his patients, and sees his role as an educator as well as a surgeon. "My goal is to make sure that patients understand their options and that they're well-informed about any procedure I perform," Dr. Lofman explains. "I treat all of my patients like they're family. I take time to listen to everyone, and develop a strategy specific for each individual patient. I'm not in it just to keep the machine going; I want people to be happy with the results, and I want them to have the procedures that are right for them."


In addition to performing many surgical procedures, Dr. Lofman continues to expand his office to include nonsurgical procedures such as Botox and filler, as well as lasers for facial rejuvenation, scars, stretch marks, and pigmented areas. He will also have Emsculpt, a new sculpting device that aids in increasing musculature while reducing fat cells, to offer patients both beautiful and natural-looking results.


"I'm very excited about expanding the noninvasive side of the practice, but I'm also very busy with my surgical side," says Dr. Lofman, who's honored to be a featured physician in the Hour Detroit "Top Docs" issue. "It's a very exciting time for me."


Black, Evan H., M.D., F.A.C.S., F.A.A.C.S.
It's easy to see why Evan H. Black, MD, FACS, FAACS, has been voted one of the Best Doctors in America for 13 consecutive years. He's a professor in the Department of Ophthalmology at Oakland University/William Beaumont Hospital School of Medicine, an associate professor in the Department of Ophthalmology at Wayne State University School of Medicine, and section head of the Ophthalmic Plastic Surgery Division at Beaumont Eye Institute in Royal Oak.


With his colleagues at Consultants in Ophthalmic and Facial Plastic Surgery, PC, Dr. Black offers cosmetic eyelid and brow surgery; treatment of lower eyelid "bags"; Botox treatments around the eyes; surgical management of drooping eyelids, eyelid tumors and reconstruction, and lower eyelid malposition.


Dr. Black is also a consummate researcher whose interests include advances in eyelid surgery, tearing eye treatment, and botulinum toxin investigations. He has published numerous articles, and he lectures both in the U.S. and abroad.


One of Dr. Black's foremost areas of expertise is the brow/forehead lift. As we age, collagen production diminishes and our skin loses some of its elasticity, becoming more flaccid. Fine lines and wrinkles appear and become permanent features on our faces.


In some – largely due to genetics – upper eyelids droop, sometimes so severely that peripheral vision is impaired. This can result in fatigue, and always creates a tired, aged visage.


People with drooping eyelids invariably use their hands to lift their eyebrows. Noticing their temporarily improved vision and considerably more attractive countenance, they consult a plastic surgeon to request a blepharoplasty (eyelid surgery) to lift the lids.


What such patients often fail to recognize however, is that the manual lifting of the eyebrows that they performed in front of their bathroom mirror might actually make them ideal candidates for a brow/forehead lift with or instead of blepharoplasty.


Blepharoplasty can correct vision by removing the folds of skin to allow more light to enter the eye, and it creates a more pleasing, less aged look to the face. But Dr. Black says that when he began his practice, he noticed the cosmetic results of eyelifts didn't always totally meet patients' expectations – eyelids retained a bit of their sag because the tissues on the forehead drooped below the upper ridge of the orbital bone. He decided to find a way to make his patients completely happy.


Facial tissues – skin, muscle, fascia – form a continuum from the brow to the lids. Excising and tightening brow tissue often lifts the eyelids to create the desired result as effectively as eyelid surgery might. Dr. Black was aware of this, but he also knew that traditional brow lifting leaves a huge scar across the forehead because the primary incision is placed in one of the furrows that have developed across a patient's brow.


In order to develop a better brow lift, Dr. Black and his associates spent years perfecting endoscopic surgery. This procedure creates an effective means of correcting ptosis of the eyelids while eliminating the scar across the forehead.


With endoscopic surgery, an incision is made just behind the hairline. The endoscope allows the surgeon to probe behind the facial skin and lift and contour in a manner that will be the most effective for the desired outcome. When the incision is closed, scaring is minimal and hidden.


Since 2000, Dr. Black and his associates have performed thousands of successful endoscopic brow lifts to the great satisfaction of their patients. There are times, of course, when blepharoplasty is necessary or when it is recommended in conjunction with a brow/forehead lift. A consultation will determine the best route for patients interested in correcting drooping eyelids.


Consultants in Ophthalmic and Facial Plastic Surgery, PC, has nine locations: Southfield, Troy, Flint, St. Clair Shores, Rochester Hills, Dearborn, Novi, Wyandotte, and Livonia. In addition to Dr. Black, four other surgeons, Drs. Nesi, Gladstone, Nesi-Eloff, and Schlachter, compose the practice. All physicians hold affiliations with only the top-accredited hospitals, and all are experts in the field of oculoplastics. Dr. Black is available at the Southfield, Troy, and Flint offices.


Gago, L. April, M.D.

Gago Center for Fertility strives to provide comprehensive care that's customized to meet the needs of patients throughout their reproductive journeys. The Gago Center for Fertility team will assist in addressing all aspects of health that impact fertility. We provide a complimentary personalized Univfy PreIVF Report to our patients because we believe in supporting our fertility counseling with the latest, best-in-class technology to give accurate probability of treatment success. We also have many financing options to help build your family at an affordable price.


Other Locations:
2550 Dexter Ave., Ann Arbor, MI 48103
1515 Lake Lansing Rd., Suite F, Lansing, MI 48912


Margolis, Jeffrey H., M.D.
In addition to his five medical oncology offices located in four Detroit-area cities, Dr. Jeffrey Margolis helps patients access clinical trials for multiple treatment options from resources all over the state. "Sometimes standard treatment is not adequate, and sometimes you need more," he says. "Clinical trials gives us access to cutting-edge treatments and allows for other treatment options when standard treatment has failed."


Since he began practicing more than two decades ago, the noted oncologist has always been known for his determination to explore every treatment option to ensure the best outcome. He is vocal about the revolutionary way that immunotherapy is offering breakthrough treatment for cancer, and reported the exciting benefits of personalized medicine, which involves molecular testing to determine which medicines works best for individuals.


As more efficacious drugs and targeted treatments are available, Dr. Margolis says remissions are frequent and patients are living longer. "We are seeing long-term survival, we are seeing remissions that we never did before all by harvesting the power of the immune system and getting the body to fight off the cancer," says Dr. Margolis, who, in addition to being board-certified in medical oncology and a multiyear "Top Doc" recipient, continues to be active in cancer research and delivers state-of-the-art care with compassion.


"Most patients know that I provide compassionate care, I make them feel at ease, and make sure they have hope," he says. "They know they are getting the correct and most cutting-edge treatment."


Growing up in a family of physicians, Dr. Margolis has embraced the philosophy that there is always hope, and if he cannot provide a cure, then a long remission is possible. He continues to be at the leading edge to provide his patients the best quality care for the best quality of life.


A graduate of Case Western Reserve School of Medicine who completed his fellowship at Johns Hopkins Hospital, Dr. Margolis supports a multidisciplinary team of radiation oncologists, oncology pharmacists, radiologists, and surgeons at Michigan Healthcare Professionals PC.


Having diagnosed and treated most every type of cancer, Dr. Jeffrey Margolis says with confidence that cancer can be conquered. "Cancer is not the disease it used to be," he says.


Dr. Jeffrey Margolis
Oncologist
Michigan Healthcare Professionals PC


3577 W. 13 Mile Rd., Ste. 204
Royal Oak, MI 48073
248-551-2446


27900 Grand River Ave., Ste. 220
Farmington Hills, MI 48336
248-477-0552


27301 Dequindre Rd., Ste. 314
Madison Heights, MI 48071
248-399-4400


3950 S. Rochester Rd., Ste. 1200
Rochester Hills, MI 48307
248-551-2446


32255 Northwestern Hwy., Ste. 150
Farmington Hills, MI 48334
248-419-3456