By Neshele Godfrey
What's up Detroit! As we close the month of February and all the wonderful opportunities to learn and revisit our history, let us do our part going forward with more positive encouragement and support. Let's face it; that is what we need right? Can you imagine a day where we support one and another? If you need ideas, I have you covered below. Welcome back to my Review Corner where you will find the latest scoop on upcoming entertainment, food, and places to travel. Let's chat.


Continue to support Black owned businesses this month. Take a family member or a friend to open a bank account at a black owned bank. It doesn't take much to open a savings or checking account. Pay it forward to a black owned business. Consider buying a tee shirt, a coffee mug, or a gift basket from a local vendor. If that does not interest you then try buying hair products from a black owned beauty supply chain. Please keep in mind that every order counts and your support mean the world to a small business owner. For my craft community, you will want to shop at Parker Avenue Knits located at 1578 Franklin Street in Detroit. She is the only Black woman-owned yarn store in the metropolitan area. Want to get outside, Detroit has so much to offer.


Singer Jeffrey Osborn will be performing at the Sound Board on Thursday, March 3, 2022. For ticket information visit WWW.TICKETMASTER.COM.

Don't miss New Edition: The Culture Tour with Charlie Wilson and special guests Jodeci at the Little Caesars Arena on Sunday, March 6, 2022. For ticket information visit WWW.TICKETMASTER.COM.

Jazmine Sullivan: The Heaux Tale Tour will be held at The Filmore Detroit on Friday, March 7th. The Filmore is located at 2115 Woodward Ave, Detroit, MI 48201.
Tamar Braxton will be performing at the Motor City Sound Board Theater from Thursday, March 31st – Friday, April 1st. This is not an April Fools, so you want to get your tickets early. Visit WWW.TICKETSALES.COM for more information.
If you missed the Monster Jam in Detroit, not to worry. The Huntington Center in Toledo, Ohio will be hosting the Monster Jam from Friday, March 18th until Sunday, March 20, 2022.
Comedian Bill Bellamy will be performing at Andiamo Celebrity Showroom on Thursday, March 24, 2022. Showtimes are 7:00pm and 10:00pm. Andiamo is located 7096 East Fourteen Mile Road, Warren, MI. Visit WWW.EVENTBRITE.COM for ticket information.
Festival of Laughs Tour 2022 will be at the Fox Theatre (located at 2211 Woodward Ave, Detroit, MI) on Saturday, March 26, 2022, at 8:00pm. Visit WWW.TICKETMASTER.COM to purchase your tickets today.
Kem will be performing with Babyface at the Fox Theater from Wednesday, April 27th – Thursday, April 28th. These tickets will sell out fast, so get your tickets early.
Bone Thugs-N-Harmony will be performing at the Motor City Sound Board Theater between Thursday, April 28th – Friday, April 29th. Visit WWW.TICKETSALES.COM for more information.
The Kevin Hart Reality Check Tour 2022 will be at the Little Caesars Arena Detroit on Friday, July 15, 2022, and in Grand Rapids, MI on Saturday, July 16th. For ticket information, visit WWW.TICKETMASTER.COM.
If you are in the market for great food, try Ruby Lee's Honey Butter Chicken and Shrimp (located at 26780 Southfield Road, Lathrup Village, MI 48076) and Daly Restaurant (located 31500 Plymouth Road, Livonia, MI 48150). For my vegan community, you will want to stop by Estella's Vegan Dessert Boutique (located at 19120 Grand River Ave, Detroit, MI 48223).

After dinner, why not read books and chill. My top selection of adult books this month include BMF The Rise and Fall of Big Meech and the Black Mafia Family by Mara Shalhoup and How Not to Get Shot and Other Advice from White People by D.L. Hughley and Doug Moe. My top selection for children's books for this month is Queen of the Scene by Queen Latifah and Big Monty and the Cyborg Substitute by Matt Maxx.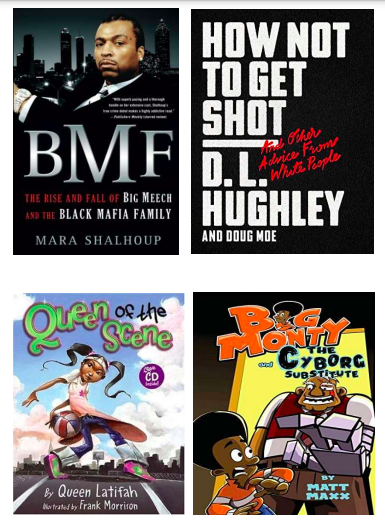 If you prefer a nail-biting movie or binge-worthy series, then you want to watch The Ambulance (starting April 8, 2022), Batman (starting March 4, 2022), and The Adam Project (starting March 11, 2022). Benge-worthy series include Bel Air (2022), and the Inventing of Anna (2022). Be sure to tell me what you think. If you prefer to travel, well I have you covered as well. Let's take a trip.
Travel suggestion this month will take less than six-hours to drive. So, grab the cam, grab the fam, and let's go to Louisville, Kentucky. You will thank me later. You cannot come into the city without first stopping by the Muhammad Ali Home Site. The Clay family house is located at 3302 Grand Avenue in Louisville. While the inside of the museum may be closed, it is still a site to see. I did find another museum for Muhammad Ali along with numerous murals throughout their downtown area. Next you will want to head over to The Heigold Facade. A German Immigrant named Christian Heigold built this mansion in 1857. The facade of this house was one of only a few structures to survive the Great Flood of 1937 and is still standing. I found a few statues for my collection. And before I left Kentucky, I toured the Louisville Slugger Museum and Mega Cavern. If you are adventurous, you will want to tour the Mega Cavern for sure. This 25ft to 90ft deep "funderground" cave has a mega quest, mega laser zips, a mega tram, mega walking tours, and various mega ziplines and challenge bridges. I was able to complete three out of the six zip lines and 1 bridge. Let me know if you can make it through all six. To book your "funderground" adventure today, visit them at WWW.LOUISVILLEMEGACAVERN.COM.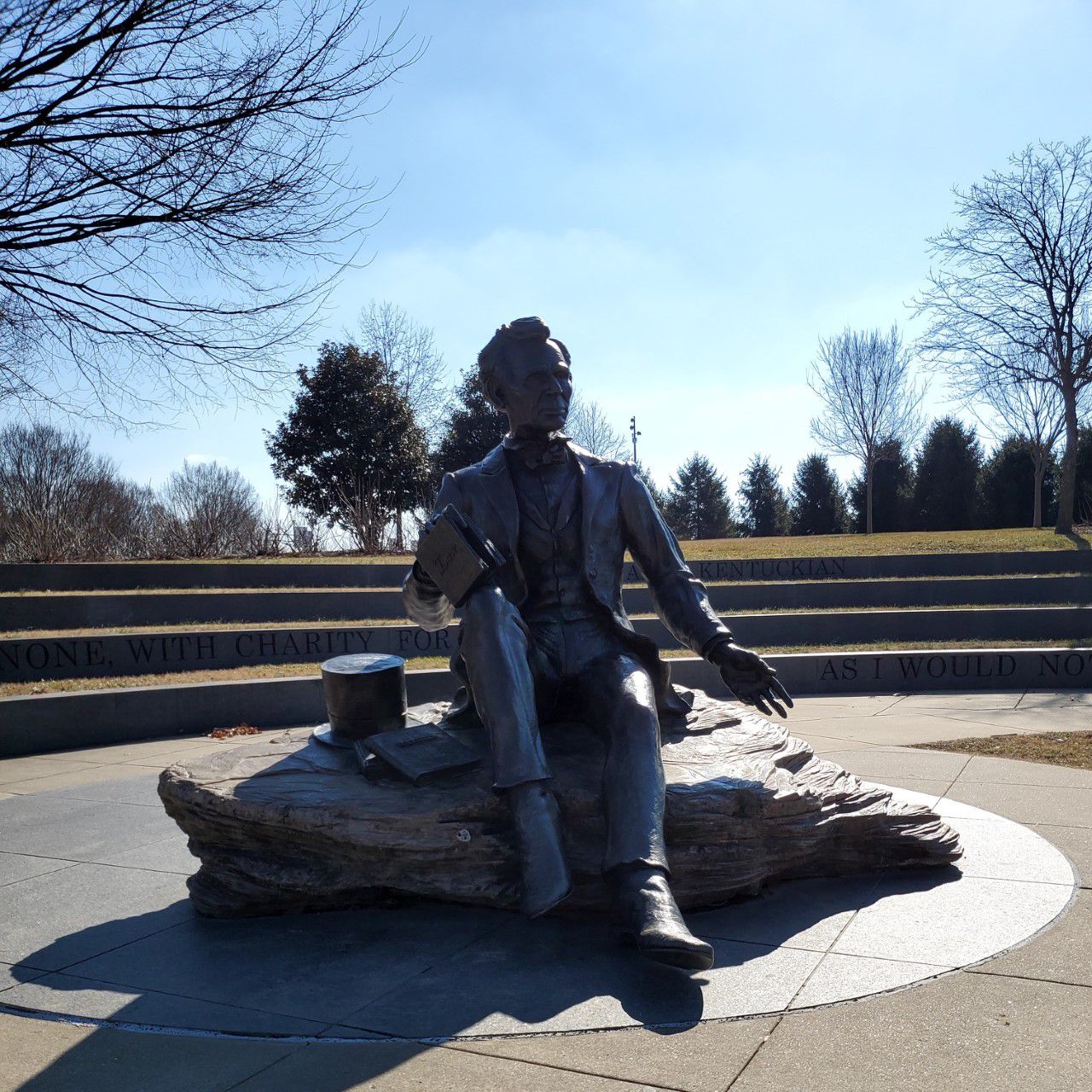 Favorite quote for this month: Nobody on his deathbed ever said, "I wish I had spent more time at the office." – Paul Tsongas.