By Neshele Godfrey | 3RY Magazine Entertainment Editor

What's up Detroit! As we embark on such an expressive month, let us not forget about all the positive contributions and opportunities to uplift the community this special month February brings. Hello! Bon Jour! And welcome to my Review Corner where you will find the latest scoop on local restaurants, great books, nail-biting movies, and places to travel. I am so excited to share this with you! Let's chat!

The Henry Ford Museum located at 20900 Oakwood Boulevard, Dearborn; has the Rosa Parks Bus Exhibition for the entire month. Be sure to visit the museum at WWW.THEHENRYFORD.COM for hours of operation and ticket information.


The Charles H. Wright Museum of African American History located at 315 E Warren Avenue, Detroit; is hosting a wide range of events and movie series including the 2016 film Hidden Figures. While you are there, please be sure to visit the "And Still We Rise." Be sure to visit the museum at WWW.THEWRIGHT.ORG for hours of operation and ticket information.



Commonwealth Church located at 27171 W Chicago, Redford, MI 48239 will be hosting the "How I Got Over Prayer Brunch." For ticket information, visit them at WWW.COMMONWEALTH313.ORG.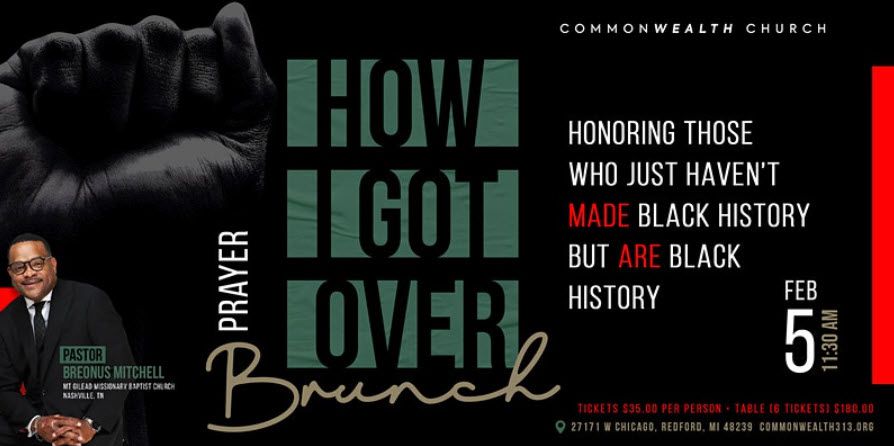 Sodalis Production presents the Lovers & Friends Jazz & Comedy Interlude 2 at the Royalty House Banquet Facility located at 8201 E. 13 Mile Road, Warren, MI on February 13, 2022. For ticket information, visit WWW.SODALISPRODUCTION.COM

The Detroit Experience Factory presents a online event - Redlining, Racism, and Segregation Virtual Tour on Thursday, February 17, 2022 at 6pm – 7pm. Please visit them at WWW.DETROITEXPERIENCEFACTORY.ORG for more information.

Andiamo presents the Barry White Tribute on Friday, February 18, 2022, at 8pm. Tickets range $25 - $59. Visit them at HTTP://WWW.ANDIAMOITALIA.COM/ for ticket information.

Fox Theatre located at 2211 Woodward Avenue, Detroit presents Trolls Live! on Saturday, March 5, 2022 at 6pm. Be sure to visit WWW.TICKETMASTER.COM to purchase your ticket today!


Black businesses matter and uplifting a Black-Owned Business can go a long way. How you ask. Instead of a baby shower, try hosting a business shower. When a friend starts a small business, congratulate them, and bring them resources for their business. Shop at black owned businesses (i.e., gas stations, car repair shops, beauty supply chains, nail salons, restaurants, retail, etc.) all month. Open a bank account at a black-owned bank or credit union. Can you imagine the effect of multiple people opening a bank account on the same day would have on a Black owned bank? One positive outcome would be more resources in the community that would otherwise be unavailable. Black-owned businesses information can be located via apps, social media, marketplaces, and online directories. Spread the word Detroit.

If you are in the market for great food, then try The Turkey Grill (8290 Woodward Avenue, Detroit) and Kuzzos Chicken & Waffle (19345 Livernois, Detroit). For my vegan community, you want to stop by Trap Vegan (20198 Livernois, Detroit). For your convenience, these restaurants do offer take-out.

After that great dinner, grab a book. My book suggestions for February are Defining Moments in Black History Reading Between the Lies by Dick Gregory and Great African American Speeches by Various Artist (audiobook). My book suggestions for children are Not Quite Snow White by Ashley Franklin, Little Leaders Bold Women in Black History by Vashti Harrison, and Goodnight Racism by Ibram X Kendi. If you prefer a movie then: The Banker (2020), One Night in Miami (2021), and Just Mercy (2021). Benge-worthy series include Self Made (2020) and Godfather of Harlem (2019). Family Movie: See You Yesterday (2019).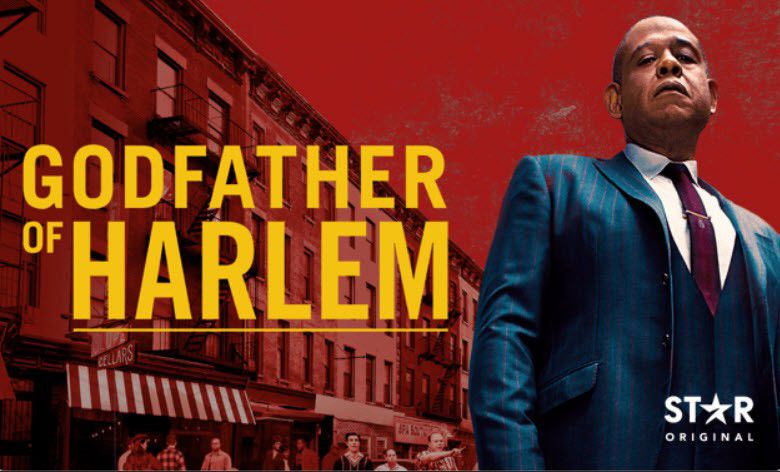 Travel suggestions: The National Memorial for Peace and Justice located at 417 Caroline St. Montgomery, AL 36104; 334-386-9100. This memorial represents the Black victims of lynching here in the United States by way of floating pillars and priceless statues. Each pillar told a different story. Stories like William Stephens and Jefferson Cole both being lynched in Delta County, Texas in 1895 after they refused to abandon their land to white people. Jim Eastman who was lynched in Brunswick, Tennessee, in 1887 for not allowing a white man to beat him in a fight. Mary Turner who was lynched, with her unborn child, at Folsom Bridge at the Brooks-Lowndes County line in Georgia, in 1918 for complaining about her husband Hayes Turner being lynched. The disheartening stories goes on and on – "and still we rise." The memorial is very educational. During your visit, be sure to stop by the jars. These jars of soil are placed on a wall like stacked coffins. The jars represent the numerous lynching sites. Take plenty of pictures and share with friends and family.


Celebrating Black History Month is truly a great way to learn about of history, our courage, and our accomplishments. It is also an opportunity for others to disband stereotypes and learn truths about us. It is my sincere hope that you also take this opportunity to learn more and uplift one another. Until next time.