What's up Detroit! As we move into the colder months in 2021, I want to ask the question. How are you approaching this coming winter season? Do you plan to spend more time indoors or outdoors? Any upcoming family vacations or staycationtravel plans? Whatever your style is for ending 2021, we'd like to hear from you. Be sure to connect with us on Twitter, Facebook, and Instagram and tell us your ideas.

Welcome back to my Review Corner where you will find the latest scoop on upcoming entertainment, food, and places to travel. I am so excited to share this information with you. Let's chat!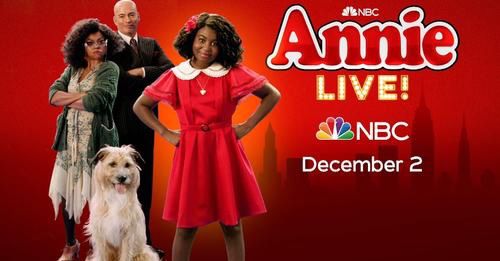 NBC Annie Live starring Taraji P Henson started December 2, 2021. Be sure to show your support Detroit.
The Hip Hop Nutcracker is coming to the Detroit Opera House starting December 5, 2021. For ticket information visit www.broadwayindetroit.com.

Resolution Ball New Year's Eve at The Masonic – Detroit. Buy early and save! For ticket information visit them at www.resolutionballdetroit.com.
Disney's "The Lion King" Musical is coming to the Detroit Opera House starting January 27, 2022. For ticket information visit www.broadwayindetroit.com.
The Rink at Campus Martius opened November 20th and offers family-friendly outdoor skating. Carriage Rides are also offered. Please be sure to visit them at https://downtowndetroitparkes.com for more information and pricing. It is situated on Woodward Avenue in Downtown Detroit.
Did you enjoy the Thanksgiving Parade this year? Want to see the various floats up close? Well the Parade Company Detroit Studio Tours has walking guided tour available. Guests walk around this 200,000sq-foot studio for about an hour. Please visit www.theparade.org for more information.


If you want to see something that you will never forget, then I have the perfect spot and it is only a short drive away. The Cross in the Woods located at 7078 M-68 in Indian River, Michigan has a 31-foot bronze figure of Christ on the cross. Along the side of this shrine, you will find 28 leading stairs called the "Holy Stairs." The Holy Stairs represent Jesus' climb to the throne of Pontius Pilate. People have traveled near and far to experience this view and so should you. It is an amazing experience. To learn more before you travel, visit them at www.crossinthewoods.com.
If the holiday season inspires you to volunteer, well I have great news for you. Volunteers of America Michigan – Adopt A Family Program need volunteers. Please keep in mind that many of our local markets are experiencing inventory challenges and shipping delays still exist. Please support local businesses and try to shop early. Gift deliveries must take place by December 21, 2021. Please visit them at https://aaf.voammi.org for more information.
The Detroit Goodfellows – No Kiddie Without a Christmas Program also need volunteers. Detroit Goodfellows Programprovide over 30,000 Christmas gift packages to Detroit area school children ages 4-13 every year. You can help that number soar this year. For more information, send an email to arigoodfellows@gmail.com.
As we open our hearts for our homeless community this season, please keep in mind that most homeless shelters do not allow them to bring in personal blankets. The reason is because of possible bed bugs. So instead, please consider gift cards,coupons for a warm beverage or soup, or a tent for coverage. Another alternative can be new or gently used items like socks, gloves, hats, snowman pants, hoodies or sweaters, thermal wear, and coats. Many of those items can be purchased from your local thrift stores. Have a purse at home you no longer use? Try filling it with snacks, sanitary and hygiene products. Next time you see a homeless woman, give it to her. Another great way to give this season is to create care packages for young ladies in school. Try filling a Ziploc bag with a washcloth, soap, toothbrush, toothpaste, deodorant, along with sanitary and hygiene products. Next time you pass a public school, drop the box off to their Principal's Office. Whichever method you choose to help the unfortunate this holiday season, I implore that you do so with dignity.
If you are in the market for great food, Eddie Vee's (Troy) is my top picks for this month. The mere smell of the food is enticing. Want to try a little soul? Then you want to make your way to Sloppy Chops Restaurant (Detroit). Chef Al takes pride in creating you an exclusive dining experience. Have you ever tried fried lobster tacos?
You will thank me later. For your convenience, these restaurants offer dine-in and take-out options. For my vegan community, Poke Ur Way and Vegan in The Hood are my top choices. For my desert lovers, try The Crepe Day-Twah. Are you hunger yet?

After dinner, why not read books and chill. My top selection of adult books this month include Unsuccessful Thug by Mike Epps, I Am the New Black by Tracy Morgan, and Pryor Convictions and Other Life Sentences by Richard Pryor. My top selection for children books this month include Dragons LoveTacos by Adam Rubin, Grumpy Monkey by Suzanne Lang,Reach for the Skai by Skai Jackson, and If You Ever Want to Bring a Piano to the Beach, DON'T by Elise Parsley.
If you prefer a nail-biting movie or binge worthy series, then you want to watch Three Billboards Outside Ebbing Missouri (2017), The Harder They Fall (2021), and The Photograph (2020). Family Movies: Jingle Jangle: The Invention of Jeronicus Jangle (2020), Soul (2020), and Vivo (2021). Looking forward to getting outside? I have the perfect spots.
Travel suggestion: Shawnee Lodge & Conference Center (located in West Portsmouth, Ohio) is the place to go. My family and I had an amazing weekend in one of their secluded cabins before the pandemic. But what a perfect alternative to the traditional vacation spots.