By Neshele Godfrey
What's up Detroit! Welcome back to my Review Corner where you will find the latest scoop on upcoming entertainment, food, and places to travel. Let's chat. This month I would like to uplift The Detroit Historical Society located at 5401 Woodward Avenue. The Detroit Historical Society was founded in 1921. They have been dedicated in telling Detroit's stories and why they matter. Exhibitions range from signature, changing, and virtual. No matter how you decide to visit, you will be inspired. In addition to the amazing exhibits, this organization created The Hustle Initiative. The Hustle reaches into the Detroit neighborhoods to identify inspiring stories of Detroit Black entrepreneurs or business owners and provide them with the recognition they deserve. There will be no unsung heroes in Detroit! After being selected, honorees will be featured in the rotating exhibits. Their personal stories and portraits are displayed as well. The honorees' artifacts are then archived in the Detroit Historical Society's permanent collection to document their business and important roles that they played in our history. Detroit we are blessed to have such an organization that sees us and honors our truths. #keeptalking #detroit67. To learn more about The Hustle, please visit https://detroithistorical.org.
This year the renowned UniverSoul Circus will be performing across from the Aretha Franklin Amphitheatre from November 4th – December 4th. Visit www.ticketmaster.com to purchase your tickets today.
Soaring Eagle Casino & Resort is hosting Jodeci on Friday, November 4th at 8pm. Visit www.event.etix.com for ticket information.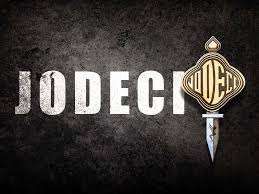 Fox Theater presents CoComelon Live JJ's Journey November 18th.
Je'Caryous Johnson presents "New Jack City" Live on Stage at the Musical Hall November 19th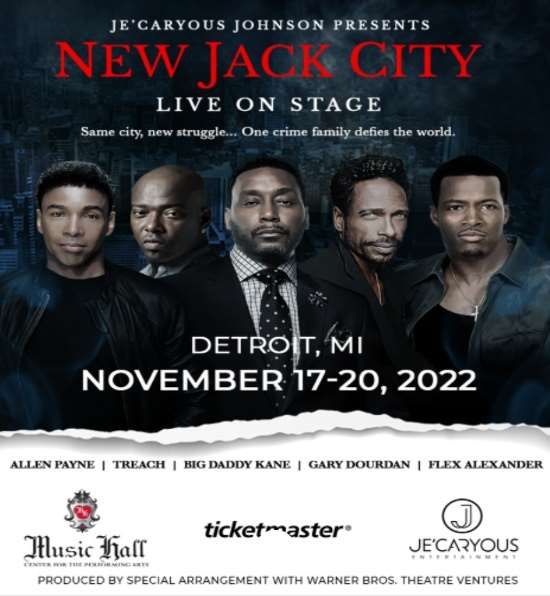 The Pine Knob Music Theater A Holiday lights Drive-Through Experience. This event runs November 18th – December 31st.
Downtown Detroit Partnership and DTE Energy Foundation are proud to present the 18th annual Detroit Tree Lighting at the Campus Martius Park on Friday, November 18th from 5:00pm until midnight.
The America's Thanksgiving Parade will take place Thursday, November 24th in the very heart of downtown Detroit. Tickets can be purchased at http://theparade.org.
Midtown Detroit, Inc presents Noel Night 2022 will be held on Saturday, December 3rd. For more details, please visit them at https://www.noelnight.org.
The Fox Theater presents A Charlie Brown Christmas Live on Stage on December 4th.
Detroit Opera House presents Tina – The Tina Turner Musical from December 6th – December 18th.
The Fox Theater presents the Nutcracker! Magic Christmas Ballet on December 11th.
The Fox Theater presents 'Twas the Night Before... by Cirque du Soleil from Dec. 15th – Dec. 26th.
If you are in the market for great food, why not head over to the Sugar Factory located at 45 Monroe Street in the One Campus Martius Building Detroit, MI. Their amazing menu has been the talk around town. Menu items range from Ginger Sesame Chicken Salads to Fried Macaroni and Cheese Pops to Filet Mignon and Lobster Surf and Turf. They offer brunch, lunch, and dinner. Make your reservation today.
After your festivities and great dinner, grab a book. My book suggestions are "Feeding the Soul" by Tabitha Brown.
My top selection for children's books includes "Big Monty and The Cyborg Substitute" by Matt Maxx and "Becoming Muhammad Ali a Novel" by Kwame Alexander and James Patterson.
If you prefer a movie, then: Black Adam (2022), Tulsa King (2022), and Glass Onion a Knives Out Mystery (2022) are all a great start. Benge-worthy series include Mike (2022), The Peripheral (2022), and This is Us (2016). Family Movie: Disney Disenchanted (2022).
If you would like to travel this holiday season, then consider the Longneck Manor Giraffe Suites located at 1749 Beyer Road Fredericksburg, Texas 78624. At Longneck Manor, you will enjoy a 1,200 square foot suite with various amenities. Did I mention the unforgettable animal encounters. Guests will have the opportunity to feed the giraffe and rhinos on site during your stay.
Favorite quote for this month: "Sometimes things fall apart, so that better things can fall together." – Marilyn Monroe.