By Brittany Ross via
BuzzFeed Shopping
Buyer-obsessed products that'll clean, repair, organize and simplify your life.
Whether your drain won't stop getting clogged, you can no longer find what you need in your kitchen cabinet or that burnt-on mess inside the oven is looking like it's going to be there for good, rest assured, there's something in this list for you.
HuffPost may receive a share from purchases made via links on this page. Prices and availability are subject to change.

1. A clear removable and damage-free gel that can keep your breakables in place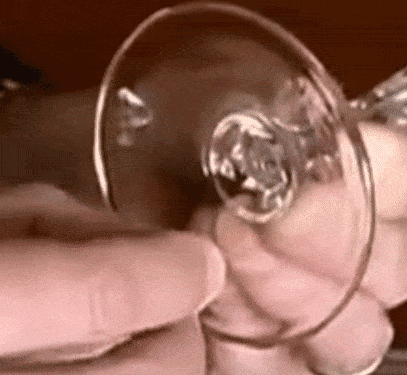 $14.49 AT AMAZON

2. An iconic and universal cleaning paste that can work on practically any mess or surface
Promising review: "After seeing countless videos on cleaning TikTok that raved about The Pink Stuff, I knew I had to try it out on my stained, grime-coated sheet tray. I mean, if it could make a dent in that, I'd probably believe in magic. Well, I started scrubbing one corner as a test, and lo and behold, the difference was nothing short of DRAMATIC (check out the photos/TikTok for proof!). And I didn't even have to scrub very hard, though as someone with ~minimal~ upper body strength, I doubt any force I could physically apply would even constitute as heavy scrubbing. At any rate, it worked so well that I tried it on a pair of dirty tennis shoes and a blue stain that had been singed onto my toaster oven for months, and, yup, it worked. I will say, if you want your sheet trays to look brand spankin' new, you might need one of those cleaning scraper tools to get every last bit off, but as far as general stain removal goes, consider me a FAN." –– Brittany Ross, Buzzfeed
$5.97 AT AMAZON

3. A 20-pack of melamine sponges which can tackle a number of messes with just water

4. A popular pet hair remover that doesn't require sticky single-use sheets

5. A space-conscious over-the-sink dish drying rack that rolls up when not in use

6. A bamboo burner cover that's ideal for kitchens with limited counter space

7. A fan-favorite carpet cleaner that works on blood, wine, pet stains and more
Promising review: "This stuff is AMAZING. We have a 1.5-year-old puppy and have make several futile attempts to clean up carpet stains from her potty training days. Another dog owner clued us into this, and we cannot believe we didn't buy it sooner. Seriously, the same night this arrived, I spilled an entire bottle of beer on white carpet (oops), grabbed the Folex, sprayed a bunch onto the stain, massaged it into the carpet with my finger tips, and blotted with a damp towel. You can't see ANY remnant of a stain. I've also attacked old stains (like one-plus year old) and saw the same results. Seriously, buy this!!!" — AKM$10.95 AT AMAZON

8. A non-toxic carpet cleaning solution perfect for pet stains

9. An insanely popular upholstery and carpet cleaner

10. A pair of shelf dividers ideal for keeping closets organized

11. A kitchen sink strainer that catches food debris and prevents clogging
Promising review: "I bought this for myself (since I'm clearly a REAL adult) and OMG. This thing REALLY works. Usually when my husband makes sauce from scratch I'm left with chunks of tomatoes throughout my sink and water that WILL NOT drain — that was until I bought the SinkShroom. My mom was so impressed she bought one, too. It's a serious game-changer." –– Heather Braga, Buzzfeed
Promising review: "I've gone through quite a number of sink strainers in my life and ALL of them have either broken or the little pop-up part won't stay in the up position... especially when there's a couple of pots in the sink that have been soaking. It doesn't seem like a big thing, but day after day, cleaning out the sink drain, trying to get the little bugger to stay in the 'up' position, wrapping rubber bands around that pop-up thingy, only to have them become really yucky from the stuff I'm attempting to keep from going down the drain and I'd about had it! Then I find this SinkShroom. It's been about two weeks and yes, it has CHANGED MY LIFE! I keep expecting a mini mess in the morning (my kids are usually up late at night, cooking and then cleaning their mess so it's usually full in the a.m.) and there's my SinkShroom... half filled with food pieces but EASY TO EMPTY!! No yucky wet mess. Just a simple flick into the garbage can. HALLELUJAH!" — Elizabeth B.$9.98+ AT AMAZON


12. A pack of six dishwasher cleaning tablets
Just pop them into the tray where you'd normally put detergent (or on the bottom of your dishwasher if you're washing dishes at the same time), and run as usual.

Promising review: "This was simple to use, smelled good, and I was pleasantly surprised when I opened the dishwasher after the recommended cleaning cycle. This product actually did what it advertises that it will do! Great results, fairly economical — and by the way — it works!" — Old Southern Charm

Promising review: "Just get them. Changed the way my 20-year-old dishwasher works. Much cleaner dishes and the interior is like new. First time you use it, run it empty with just the cleaner. I didn't realize how much mold and ickiness it got out of my machine." — drpicard$8.99 AT AMAZON

13. A magnet that indicates whether the dishes inside are clean or dirty

14. A handheld mattress vacuum with a bacteria-killing UV light