By Justin Kirkland and Hilary Weaver via Esquire

Not really sure who is out there looking for a cry right now, but everyone hurts and heals in their own way. Be it the middle of a break up or just a hair of existential dread, for some the solution to a bad day (week, month, or even a year) is to sit down and have a good cathartic cry over a coffee table of two pizzas, an order of garlic knots, a small order of french fries, a heavy pour of whiskey, and some Oreos. Not that we're speaking from any kind of experience.

None of that smorgasbord of sad is really complete without a film designed to bring you to your metaphorical knees. It's like there's a special kind of sadness pressure that builds up in your face, only really able to be released when those tear ducts open up. So check out the list below and get you a sob fest. Let it out. We'll bring the whiskey.

The Florida Project
Perhaps the most heartbreaking part of this A24 film about a six-year-old who lives in a shoddy motel in the shadow of Disney World is that she doesn't see the sadness in it. With an incredible performance from Willem Dafoe, the story of Moonee is a heartbreaking look into the sadness of poverty and struggle.

Saving Mr. Banks
A story about how Mary Poppins became a film shouldn't be sad, but leave it to Emma Thompson and Tom Hanks to tear your heart wide open. On the pursuit to make the book a film, the real life Walt Disney (Hanks) pursues author P.L. Travers (Thompson) to turn her most iconic character into a live action film, but Travers is not having it. The film follows the (somewhat liberally interpreted) path that Disney takes to melt her heart. It's a bit more saccharine than the real life story, but some sad stories are best with a fabricated happy ending.

Mudbound
Mudbound is one of those films that will stick with your for days to come. The Dee Rees-directed film is one of Netflix's originals, following two World War II veterans who return back to Mississippi. Their realities couldn't be any more different. One family owns the land; the other has spent years working it, and as you can imagine in post-WWII America, the effects of racism and PTSD are a complex and heart-wrenching mix.

Marriage Story
Charlie Barber (Adam Driver) and his wife, Nicole (Scarlett Johansson), are getting a divorce, but Nicole wants to raise their son in her hometown, Los Angeles. Charlie is a Broadway director whose career requires that he stay in New York City. They both get lawyers and what was originally an amicable split suddenly involves a lot of emotions and hurt feelings. This Noah Baumbach film is nominated for a 2020 Oscar for Best Picture and also stars Laura Dern (Best Supporting Actress nomination), Alan Alda, Ray Liotta, and more.

Moonlight
The 2017 Best Picture winner follows the coming of age story of a boy named Chiron in Miami. We see Chiron through three snapshots of his life as he navigates the circumstances of his community, his family, and his sexuality.

Roma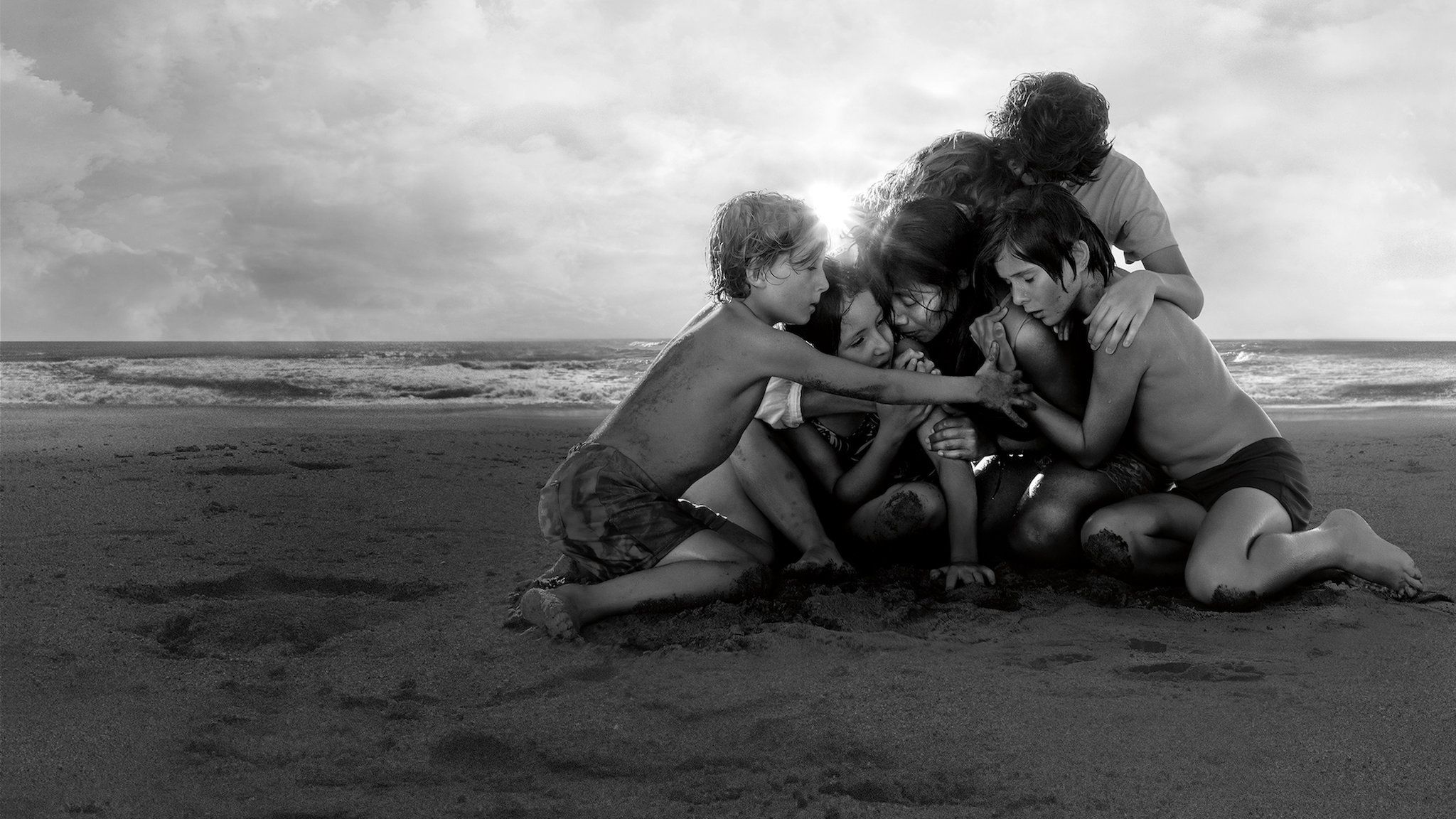 Alfonso Cuarón's 2019 Oscar winner is about Cleo, a live-in maid in Colonia Roma, a neighborhood in Mexico City in 1970. She helps Antonio and Sofía take care of their four children. Suddenly, Antonio runs off with his mistress and Cleo finds out she's pregnant. She goes with Sofía on a trip with the kids to clear their minds.

The Boy in the Striped Pajamas
This 2008 film, based on the 2006 novel by John Boyne, is about eight-year-old Bruno (Asa Butterfield), who lives in World War II Berlin, where his father has gotten a job as a Nazi commandant at a concentration camp. Bruno meets Shmuel (Jack Scanlon), a Jewish boy his age. The boys begin a forbidden friendship.

First They Killed My Father
This historical thriller film directed and co-written by Angelina Jolie is based on Loung Ung's memoir of the same name. It tells the story of Ung, who at five years old was trained to be a child soldier in Cambodia while her siblings were sent to labor camps during the Khmer Rouge regime.

Beasts of No Nation
When war breaks out in West Africa, a warlord (Idris Elba) trains a young orphan, Agu (Abraham Attah), to join his group of guerrilla soldiers.

To the Bone
The Marti Noxon written-and-directed movie stars Lily Collins as a 20-year-old anorexic woman who spent her life as a teenager in recovery programs, where she didn't make any progress. She finally lands in a group home, where she starts on the path of accepting herself.

Blue Is the Warmest Color
Two teenage French girls fall in (and out) of love in this sexy and intensely emotional coming of age film that picked up the Palme d'Or at the Cannes Film Festival.

Blue Valentine
This heart-wrenching drama about a couple (played by Ryan Gosling and Michelle Williams) looks at their relationship from all angles (and its realistic sex scenes almost earned it an NC-17 rating).

Dallas Buyers Club
This film tells the true story of Ron Woodroof (Matthew McConaughey), an AIDS patient who smuggles pharmaceutical drugs to distribute to others afflicted with the disease (including a transgender woman played by Jared Leto).

Room
Brie Larson plays a woman who was abducted and held captive by a stranger in a one-room shed. There she raises her young son, Jack—until the pair of them are able to escape, and Jack learns that there is a big, scary world outside of the room he has come to know.

The Spectacular Now
Two polar opposites—a hard-partying high school senior (Miles Teller) and an unpopular misfit (Shailene Woodley)—find unexpected romance in this teen drama.