By Roxanne Ashley, Associate Editor | 3RY Magazine


There is absolutely no place like Detroit, MI. The most talented, innovative, and game changing historical contributions, have been manifested on the soil of the Motorcity. The Detroit Choice Awards (Formerly The Dave's Choice Awards), reflects the prestige of Motown and has set a course to honor those whom make the city function, and stay a hub for all things entertainment, and all things industrial. The Founder of The Detroit Choice Awards, Dave Bishop, is a quintessential example of being engrained in the culture of Detroit, and has for 3 years, rightfully awarded those who seek to arouse the integrity of Detroit's citizens. Giving them a clear avenue to pay homage to the appropriate parties.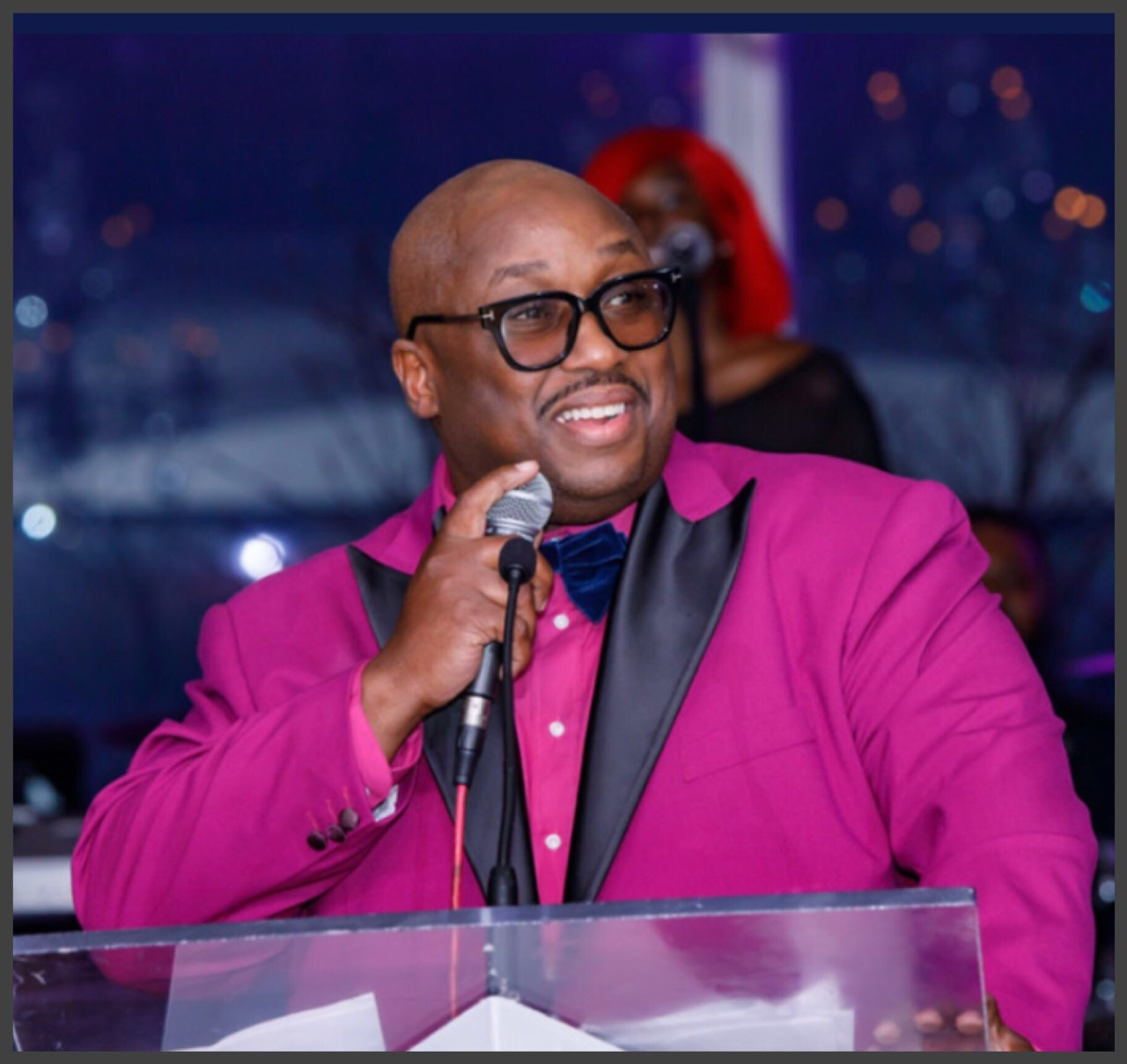 Dave Bishop, is a man of his community, a father, mentor, and a positive influence on those around him in fellowship, family and business. Working with too many Stars to name, being the Founder and Creator of The Detroit Choice Awards with over 25 years in the entertainment industry, and connecting the dots to uplift deserving people is what I know to be personally true of him. It is a true man of the people that creates spaces for excellence to thrive and for representation to be presented. Dave holds no punches when giving back to and showing out for his city. With a list of Honorees that truly embody the longevity and tenacity our youth and young adults need to see, while they continuously inspiring those whom have always looked up to them, also taking the time to pin point the "Vanguards" of Detroit, whom tirelessly work within their community to be the change they want to see, and the Top 3 Finalist nominations for various categories whom turned out 65,000 votes from Detroiters who have been positively impacted by their brands and or establishments.

Dave Bishop has grown this awards ceremony into something that is history all by itself. A tribute honoring the late, great and beautiful Aretha Franklin is slated for this year's ceremony, also performances from The Americas Got Talent Gold Buzzer recipients The Detroit Youth Choir, a "Jit Cypher" showcasing the homegrown footwork that created a new lane in dance choreography the world over, not to mention the "DJ Battle" and much more! Even with Covid, Dave and his team have found a way to bring this awards ceremony to the people, because he knows, they not only deserve it, but will appreciate and cherish it. As a writer for 3 Reason Why Magazine. I of course had the pleasure of tapping into the mind of Dave Bishop, to speak on his role as a pioneer himself in the city of Detroit, and what prompted him to create such a momentous annual event.
Thanks to you, I've had the opportunity to write about and interview some amazing people, so I would like to start this interview, by saying "Thank you Sir". Before we get into The Detroit Choice Awards, I think our readers would like to get to know the man behind so many successful brands a little. Tell me what part of the city are you from, and some of the things you encountered growing up in Detroit?
Firstly, you are very welcome young lady.
I grew up on the Eastside of Detroit, and unfortunately was privy to the negative side of the tracks. You know, the hustlers, con men, "city slickers", pimps and players mentality that Detroit is known for along with its sound and proud history, we know Detroit has a criminal reputation and I fell victim, to becoming a number, in The Michigan Department of Corrections. After being released, I resigned myself to being someone who heals and not hurts my community, someone who seeks to push us forward instead of pulling us down. My mindset had been renewed after seeing where you end up when you take short cuts to success. I made it my purpose and personal goal to give back, and continuously encourage and empower the progression of urban people.



I know that you are a Dad, and you have raised amazing children by the way, who are virtuous and entrepreneurial. What was important to you while raising your children, and how did you find time to grow in the entertainment industry and be a family man?
My 30-year career has saw many triumphs and many tragedies. I sincerely wanted to be my children's first teacher, and I knew that learning from me would be either be a horrible lesson, or a perfect example. Though I wasn't perfect, I was able to teach my four amazing children, the right ways to navigate through life so they wouldn't make my mistakes. I am proud to say they have been exemplary, and have never given me any trouble. I have 3 daughters! One currently majoring in theology, another entrepreneurial successful, and their sister is a Clark Atlanta Attendee, and my son. Who didn't fall into my footsteps and decided to learn the lessons I was hoping to pass on, is a Bachelor's Degree recipient and making me proud every day. They all do, and I am so grateful to God, for bearing good fruit.
This is the 4th annual Detroit Choice Awards (Formerly The Dave's Choice Awards). What is the true reason behind the morale to get this ceremony started, what inspired you to be the spearhead behind this truly philanthropic endeavor?
It started as my 50th Birthday celebration to be honest. I was living in Atlanta at the time and invited 50 of my close friends and influencers in my life and gave out awards to honor them for their roles. I decided to bring the concept home to Detroit, as the love retuned to me by those I looked up to and admired, was something I wanted to share in a major way, with even more deserving Individuals.

I above mentioned some of the things about This year's Detroit Choice Awards, can you tell the people about anything I missed that they need to know?
Please excuse us as we grow. Make sure you tune in via live stream September 19th, via Facebook, Roku, YouTube, Apple TV, and Detroitchoiceawards.com! It's going to be a night of inspiration. I guarantee it!
If you can name a person on This Year's Honoree list or Vanguard list who was an influence and role model to you, who would it be and why?
It would be our Vanguard Honoree Rev. Horrace Sheffield, who is the father of Detroit District 5 Councilwoman Mary Sheffield, and son to a father who walked aside Dr. Martin Luther King Jr, during the initial years of the Civil Rights movement, presenting on the frontlines. I watched Rev. Sheffield face and overcome adversity, and it was truly motivational to see.
For all of our readers who aspire to be the type of businessman and public figure you have grown to be, what advice would you give them to be successful not only in business but in life?
Some words of wisdom I'd like to impart, is to always dream big, and that the best way to kill a big dream, is to introduce it to a small mind. Also, to never forget that your greatest life experience is what you don't know.

This year's proceeds from The Detroit Choice Awards Benefit Dinner, Will go to The Detroit Police Athletic League, Helping Hands Detroit, and The Michael Foundation. Each entity is a 501c3 not for profit organization, aiding our youth into bright futures and making sure they know that not only do these entities and Dave Bishop have their back, but their entire city does!
We here at 3 Reasons Why Magazine implore you to tune In September 19th, or to purchase a ticket to the accompanying benefit dinner at DetroitChoiceAwards.com and have a front row seat to greatness. Tickets are limited and due to Covid regulations, capacity entry will be strictly in place! Sponsorship opportunities are available! On behalf of the City of Detroit, we thank Dave, the entire staff at The Detroit Choice Awards, and all the participants who not only make The Detroit Choice Awards thrive, but the City of Detroit in a whole. We appreciate Dave Bishop taking the time to sit down in the interview seat for a change.



The mission statement for The Detroit Choice Awards (formerly Dave's Choice Awards) Is To Acknowledge, Celebrate, And Inspire Fresh Talent And Significant Achievements, And To Shed Light On The Success Of Local Businesses In Our Community.
Thank you, sir. YOU ARE THE DIFFERENCE!
Roxanne Ashley

Sirens Media Group
Instagram: @SirensMediaGroup
@sirensceoroxi