By Roxanne Ashley, Associate Editor | 3RY Magazine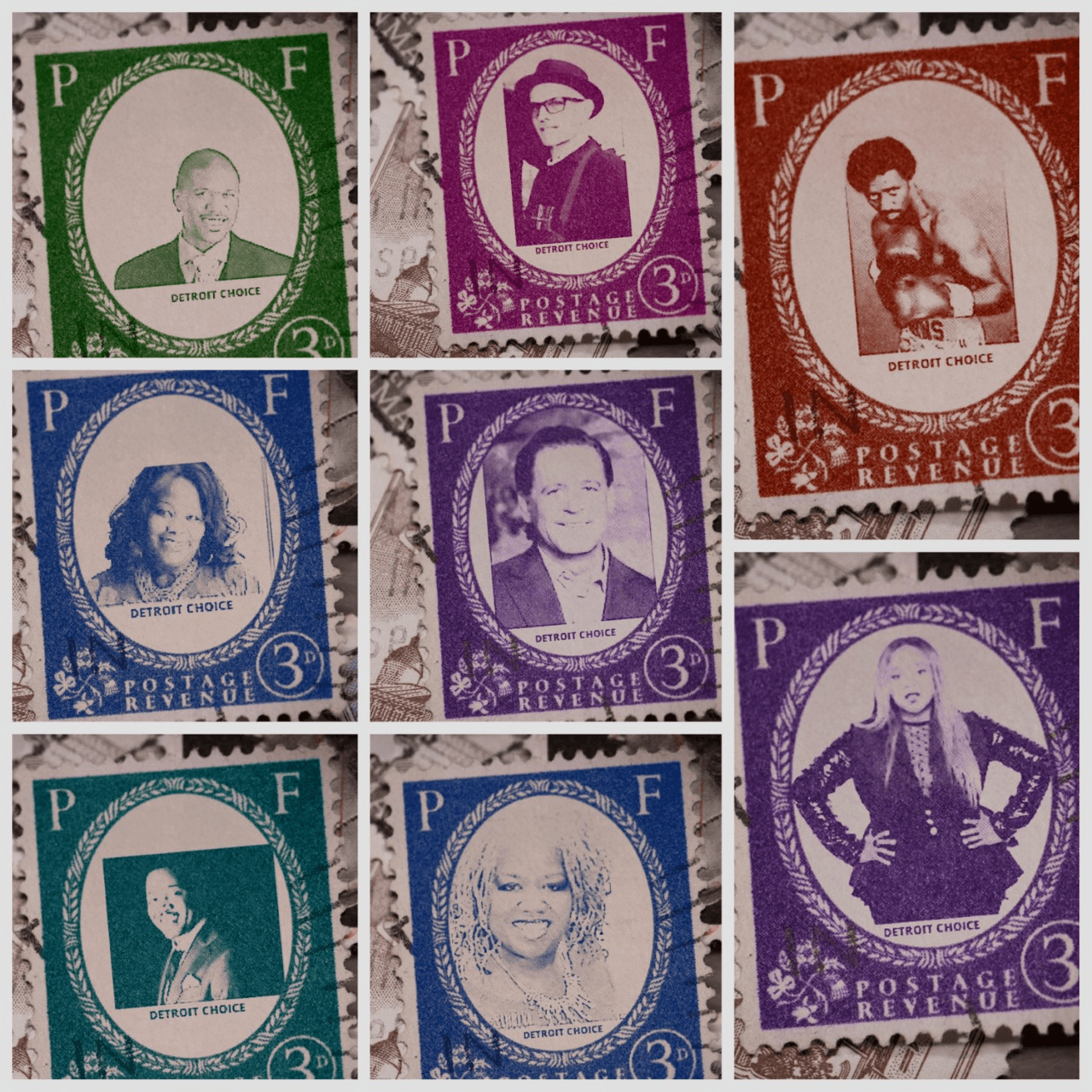 The 4th Annual Detroit Choice Awards (Formerly The Dave's Choice Awards) will be airing September 19th via live stream on Roku, Facebook Live, YouTube Live, Apple TV and the DetroitChoiceAwards website. It will be star studded with Detroit's local and national celebrities! Growing up in Detroit leaves you open to a world of opportunity, and creativity. This year The Honorees for The Detroit Choice Awards, have become prime examples of the product Detroit can produce. Ranging from athletes to CEOs. This year's Honoree list has so rightfully earned their place amongst Detroit excellence. Let's learn some more about these amazing individuals and see why they have been chosen to receive such prestigious recognition.
Lisa Phillips has been the Principal of world-renowned Cass Tech High School in Detroit MI, for over a decade, turning out literally thousands of educated, and morally sound adages to society, and infusing herself with many grandiose accomplishments along the way. A highly decorated educator, with Ivy League honors, boasting Harvard as one of many institutions conquered. Not only does Lisa have a passion for rearing well rounded young adults educationally, she is an amazing mother of two children, and a wife, to a very lucky and we are sure proud husband.



Jalen Rose is a champion on the basketball court and in life. Utilizing his platform to be the voice of so many disenfranchised youth, and inspiring young men around the world with his story of coming from Detroit to stardom has given way to many children and young men's similar rise to greatness. A role model, leader, decorated athlete, and philanthropist. Mr. Rose has even gone so far as to take on the admiral task of erecting a Jalen Rose Academy to be sure that he is reaching and teaching our youth in the most effectual way, with offering them education. Mr. Rose is exactly what we want young men to aspire to be and we know he is still putting his best foot forward and saving as many as he can along his own path to a grand legacy.



Detroit Bruce holds the title of influencer and where's it proudly. Gaining the trust of world leaders, and Mega superstars like Madonna and Usher. He is who, "The Who's Who" can contact to point them in the right direction in the Motorcity. Working at the top of the corporate ladder and establishing sound bonds that have aided in the revitalization of downtown Detroit, which has placed financial backing to beautifying Motown, a reality and not simply a possibility. Maneuvering through millionaire egoscan be difficult, but Bruce does it while maintaining his tact and decorum and uplifting the city of Detroit in the process.



Tommy Hearns, is beloved by the city of Detroit, The Hitman., A five time world champion, with one of the longest standingboxing careers ,has not only earned the respect of his home of Detroit, but everywhere boxing is aired has been rightfully honored with induction to The Boxing Hall of Fame, solidifying his legendary lifetime. The strength and determination that The Motorcity Cobra exhibited throughout his lifetime, is so palpable that he is the inspiration behind many successful boxing careers. To be a leader is to be an example, and that is truly what Tommy has been.



Kierra "KiKi" Sheard, is a true woman of her people and dynamic isn't even a big enough word to encompass her personality, let alone her status. Grammy performing, Grammy nominated, and award winning Inspirational/Gospel music phenomenon is truly a better description. Engrained within her community, philanthropically, spiritually and motivated by the love that is returned to her by those in which are blessed to make her acquaintance. Hailing from a family of vigor and success, The Legendary Clark Sisters. There is no surprise that KiKi is such a valuable asset to her entire community and fan base. With a vocal range that makes the heavens open up, we are proud to know she is a Detroiter, and even more elated that she is also.

Tommy Walker Jr. IS Detroit. Creating the Brand and movement Detroit Vs. Everybody, at a pertinent time in the history of Detroit being downtrodden by the media, Tommy took a stand, and utilized his experience as a Graphic Designer and community leader, to respectfully take back the dignity of Detroit, and to remind the world of the historical contributionsof our great city, honing in on his own gifts, to demand respect for the place he loves and calls home. Creating job opportunity and always giving back to the youth he aims to inspire; we are honored and grateful for the men who stand up and take responsibility for their communities. We are grateful for Tommy!

Dr Sabrina Jackson is a Detroit Native, mother to all true and true humanitarian. Graduating with a master's degree at 23, Dr. Jackson is gifted at not giving up on people. As a licensed therapist with her own thriving practice, she has saved lives, healed deep traumas within her patients, and used her own testimonies to help keep others going. She is truly what her community needs, a true Matriarch, and with over 20 years of helping others under her belt. We see no end to her humility.



Dan Gilbert, the man who came to invest! Dan Gilbert is a known name and has Fortune 500 status that skyrocketedDowntown Detroit into a revitalization stage by bring his Quicken Loans Corporation to Downtown Detroit which is still producing and aiding the cities progression. Owning several athletic teams, establishing a brand-new real estate market in Downtown Detroit, and also creating thousands of job opportunities for Metro Detroiters. Dan shows that with a business and philanthropic mindset, you can truly make a difference!
We here at 3 Reasons Why Magazine are excited to see these amazing individuals receive their accolades and roses from the place in which they have so greatly influenced, and thank them for their efforts, success and dedication to the city of Detroit.

Don't forget to tune in to The Detroit Choice Awards September 19th, 2020, which will be streaming on Apple, Roku, YouTube, and Facebook! Tickets for the benefit Gala, with proceeds going to The Michael Foundation, Helping Hands Detroit, and a TheDetroit Police Athletic League are available at DetroitChoiceAwards.com! Space will be limited this year due to Covid 19. To sponsor this prestigious event please visit the website! We can't wait to see you there Detroit!!
Roxanne Ashley

Sirens Media Group
Instagram: @SirensMediaGroup
@sirensceoroxi