Eureka Lewis, Editor-at-large 3RY Magazine

A life of purpose is often directly linked with selflessness. It's easy to be content with the comfortability of one's own accomplishments, but a person who finds joy through sowing into the lives of others, is both rare and remarkable. Just recently, the Detroit Choice Awards honored one such individual; Monique D. Marks. She was recognized as The 2022 Humanitarian of the Year!

Aside from God and her family, Monique's path is dictated by her love and commitment to the well-being of others. Born and raised in Detroit, she grew up in Conant Gardens on the east side of the city. Instinctively, she's always been a giver. Even in adolescence, her compassion was evident. She looked forward to assisting with community based clothing or food drives.
Monique's giving spirit continued into adulthood, and is the root of her role as President & CEO of Franklin Wright Settlement. FWS, is a non-profit human services organization. It exists to assist members of the community with basic life, family and social needs. Everything from food, shelter, assistance with paying utilities etc. They also offer parenting classes, day care and ensure our seniors remain healthy, safe and independent.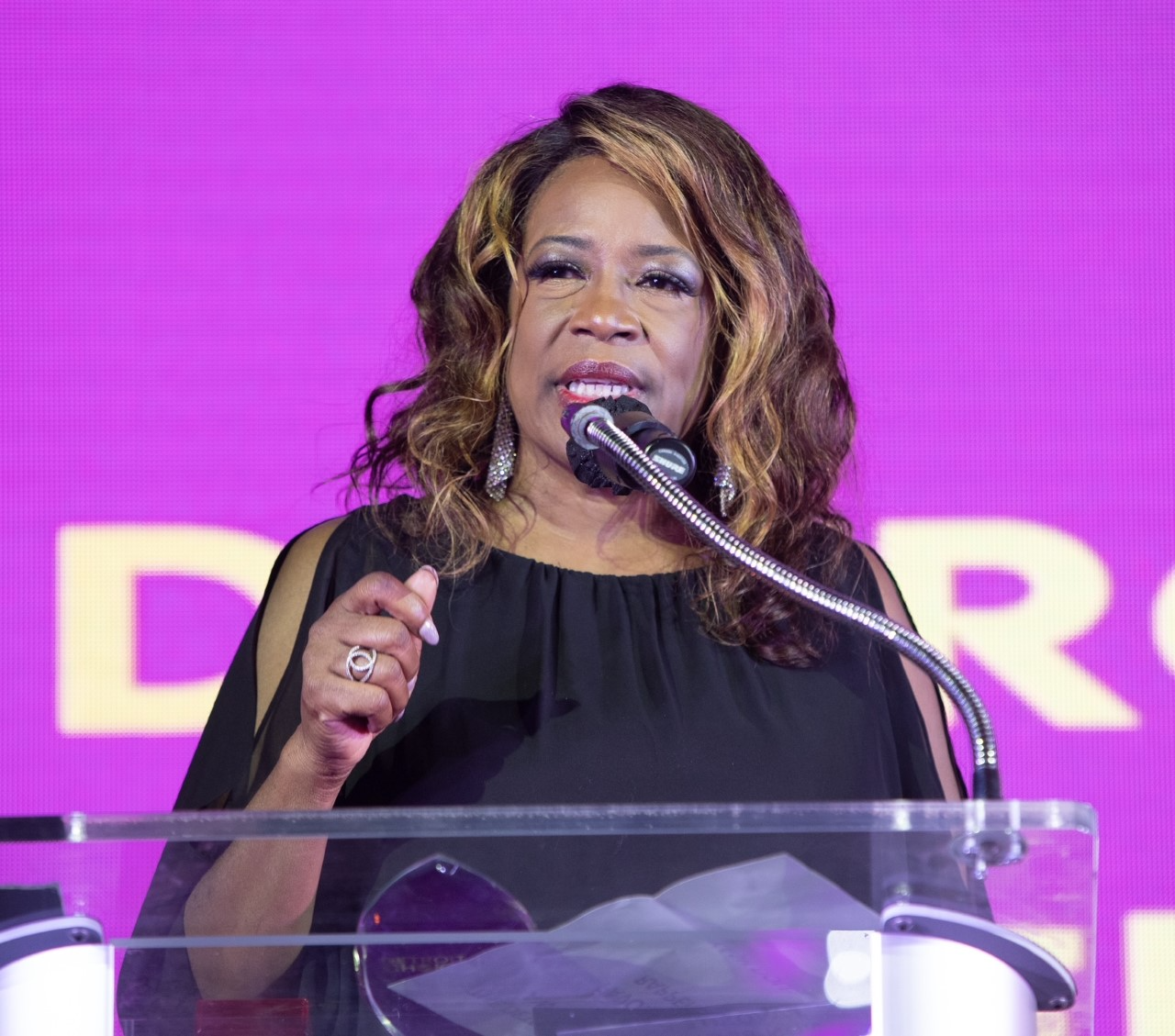 Monique feels an almost indescribable responsibility to people in need of support. For example; Upon turning eighteen and aging-out of the foster care system, youth are literally on their own. They're expected to simply get a job. It sounds good in theory, but many aren't ready. They need to first address their barriers, through trauma, emotional and in some cases, addiction support. Some years ago, Monique answered an internal call to help. It prompted her and her husband to purchase a two-story home, for some of the men in discouraging predicaments. Giving them a place to reside, while simultaneously offering them encouragement, therapy, prayer and whatever else they need to thrive.
Monique D. Marks, is a woman who seemingly does not tire. She's worked diligently towards the betterment of Detroit for over two decades. On several occasions, she's been recognized for her unwavering commitment. Some of her past honors include; being bestowed with the following awards; The Spirit of Detroit, Legacy In Motion, Hometown Hero, Vanguard Recipient and Outstanding Community Ambassador for Results Mentoring. In addition, in 2018; Detroit Mayor Michael Duggan appointed her to serve as the chair of the Community Education Commision, and in 2019; she assumed the role of Board Chair for the Ecumenical Theological Seminary in Detroit.
In true 3RY fashion, we posed 3 questions for this dynamic woman.
Who has inspired you in your calling?

Many...My family; my mother, sisters, grandparents, aunts, cousins and the list goes on. I stand on the shoulders of my ancestors. I'm also inspired by obvious effective leaders. People whose names we recognize, such as Barack Obama...but also many people whose names we'll never know, because they aren't in history books. Those whose sacrifices, lives and work helped pave the way for us all.

Having lived in Detroit all your life, what stands out about this city? What do you most love about it?

Where do I begin? Our culture! Our fashion sense! Our food! The people! I could go on. I especially love our commitment to our city. We're resilient! In crises, we STAND UP!
Possessing such an impressive track record & now being recognized as The Humanitarian of the Year...Most people would say you are the epitome of success. Do you feel successful?
No, not as long as there are issues such as poverty, or inequitable education...not until EVERY CHILD feels healthy and whole, will I even begin to feel I've succeeded in my goals. I'm currently looking to purchase an apartment building, which will provide more units, therefore more opportunities to help others. Although I'm grateful for the honors/awards given to me, my work is ongoing.

Thank you for answering our questions. Your selflessness on all levels, is nothing short of commendable!



Thank you, and thanks to 3RY Magazine. May I also say, my family is the greatest example of selflessness I've ever witnessed. I'm referring to my husband; Dr. Bertram Marks, and my children; Erika Murray & Bertrum Marks II. Without fail, they have supported me, and been significant players in my vision. My husband nor children have ever complained about me bringing children home, when I'm led to help them. Never once have they ever questioned my time constraints, goals or anything related to my work. They inspire me, and are a huge part of the reason I have the capacity to continue giving.

It's so easy to see why Monique D Marks, is Detroit's Choice for Humanitarian of the Year! We honor and respect her calling.


To learn more about the Franklin Wright Settlement: