Roxanne Ashley| 3RY Magazine Associate Editor

Imagine being 16 years old and moving halfway across the country to a new place with entirely new people. Walking into mentalities and ways of life that aren't in alignment with where you come from. This was the experience of Latarsha Cook as she embarked on her new life in Detroit MI. Entering Central High school where her differences made her a target for bullying and ridicule. Through her transition, she found a light, and what has proven to be a quintessential part of her future and herself. Rachel Dixon, just as quirky, eccentric and different from her peers as Latarsha, forged what has now blossomed into a 23-year relationship, better than that. A sisterhood.


Throughout life's trials and tribulations, these women have bonded together to create a force that many people say doesn't exist amongst black women or is an anomaly. Trust, transparency, non-judgment, healthy boundaries, and the vested knowledge that they have each other's best interest in mind has paved a way to forging a platform that extends the love they feel and represent. Introducing to the masses to their new Podcast "Blessd Freindzz Presents: Blesstie Convos". Using the identifier "Blesstie" to acknowledge their listeners and encourage them to participate and engage just like the hosts! Blessties are people you can count on, that you can share with and that are locked into positivity with thought provoking and productive conversation.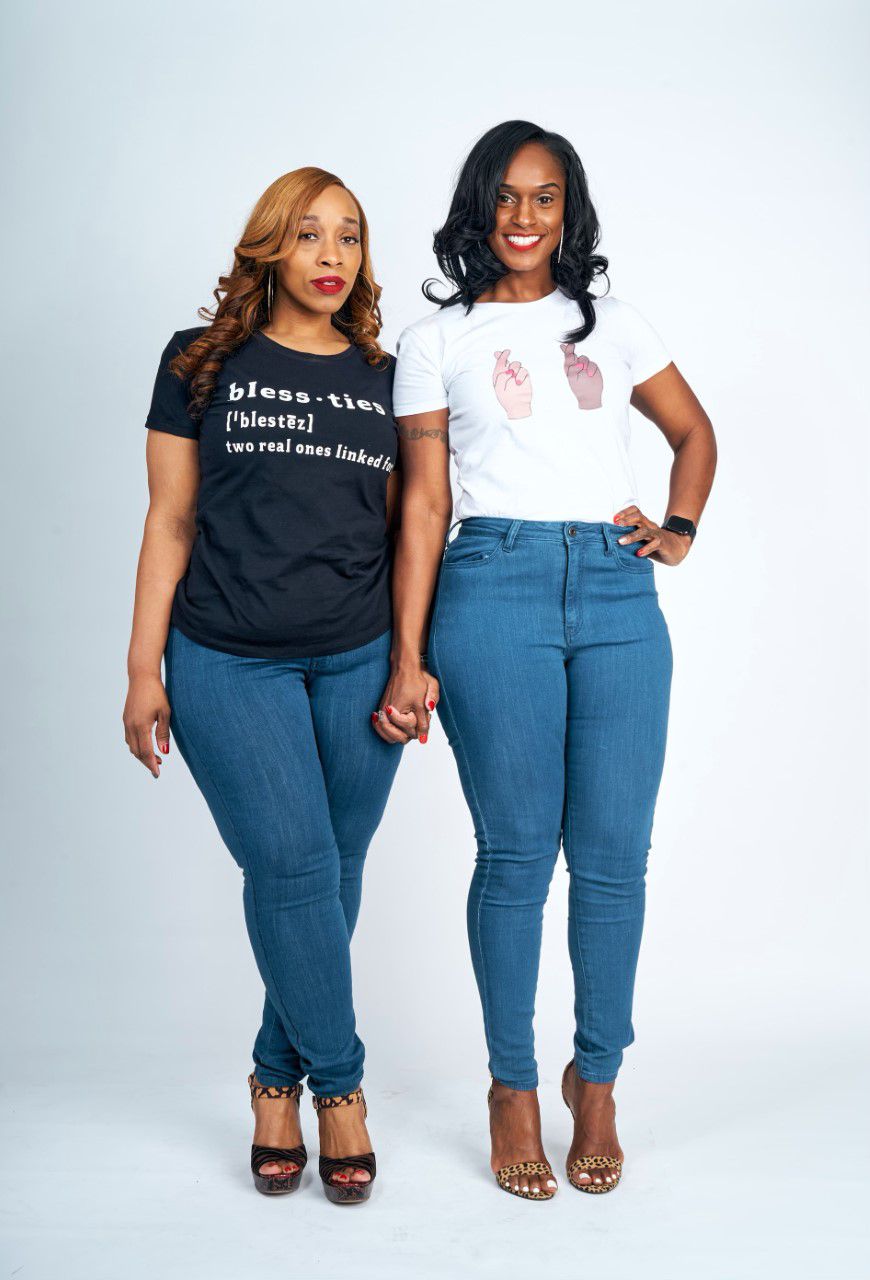 Latarsha is currently a Probation Officer for the city of Toledo Ohio, a licensed mental health counselor, and natural hair care specialist, while Rachel focuses her energy into R.E.A.D.D (Rachel's Education Art & Dance Daycare). Both women are college graduates, mothers, aunties, and siblings. Yet have found the time to create and sustain longevity in a world where friendship is sometimes underrated and not utilized for the fellowship purposes of support and comradeship. Sometimes being too proud, or too ashamed to even start the dialogue that may lead to help and relatability. 3RY had the pleasure of talking to our "Blessd Friendzz" about their bond, maintaining a lasting friendship and their new podcast.



Hi Ladies, it is my pleasure to be talking to you guys today. I think the concept of creating a podcast to have topics around difficult conversations is amazing! Can you tell me what brought on the notion to start a platform like this?

Rachel: Well, we discovered after having deeper and more transparent conversations with each other. That we had been through similar situations and hadn't spoken to each other about it. You know living a life with our families and having respect for boundaries. We realized that WE needed to talk more and be able to confide in each other as we found healing in those conversations.

Latarsha: Sometimes it's an element of shame. I recently had a situation where someone revealed to me that they had financial troubles at some point, and only felt comfortable once they knew I could relate. It took me aback but speaks to people's inability to voice their struggle sometimes.



So, your own experiences brought you to a place of seeing a need to be able to communicate with one another on a broader scale? Tell me some of the things you've experienced together?

Latarsha: Man, we have been through so much! Poverty, college & pledging, marriages, and divorces, jobs. The births of our children. The list goes on!

Rachel: Yes, there was a point where one of us was getting married while the other was getting a divorce! Just seeing each other through the best and worst of times! We've been able to speak to each other about past pain like childhood molestation, saw each other through the bullying and have just made sure we held each other up. Our birthdays are 6 days apart, we are both Pisces, and we have always vibe HEAVY with one another. We hit the ground running and haven't stopped ever sense!



In your everyday lives you, all are public servants and have the ability to see and reach so many broken spirited people. People who may have simply needed a conversation or for someone to care enough to discuss these heart wrenching topics, how does that effect your message?

Rachel: We are for sure public servants and want to see as many people healed as possible. Not just mend the gap between black women and having conversations, but to extend our men understanding and consideration as well as our youth.

Latarsha: We are still young enough to transcend audiences, but wise enough to share our experiences in hopes that it will reach those who it can help. Plus, we are still students of life and learning ourselves. We think it's a must that we learn from each other.

So, tell me about your home-fronts? Your children, your family life?



Rachel: We are both single moms and have definitely been there for each other in motherhood. My son just turned 18, and I am very proud of the man he is becoming. So much that it is giving me the power to revisit enjoying my life and making more time for me. He's at an age where of course I'm still his mother, but I'm getting back to loving on Rachel now that he is growing up and it feels great!


Latarsha: Well, I have a beautiful little wise baby girl who actually just turned 12. She fills me up and is the best child I could have asked for. Her wisdom is amazing, and I am just blessed to have her.

That is awesome, and with mothers who are so self-aware and emotionally intelligent, it's no wonder that they are young pillars of wisdom and no doubt have just begun to make you all proud! Tell me something special to you about your bond?



Latarsha: We have a motto "We go where the love flows" Anywhere there is love and positivity, we are leaning into that, and I love that we can do it together. The crossed fingers in our logo represent that we are linked in, locked in, and down for life!


These mothers, sisters, matriarchs and pillars within their community are changing the way we talk to each other. How we view each other's struggles and how we can make a valiant effort to be a support system and if nothing else, a listening ear, and a voice of reason. We need more friendships like Rachel's & Latarsha, more sisterhoods. More that are willing to take the initiative to peel back the layers of systemic oppression within urban communities, and even reach beyond that. The human experience is one that isn't defined by race or culture. The issues and conversations surrounding divorce, sexual abuse, incarceration, domestic violence and many others. Plague all people.
It was a true honor conversing with these ladies who embody so much light, and who have a mission of pushing shadows out of the dark and healing deep rooted traumas through relatable and valid concern. 3RY Magazine implores you to follow both Latarsha & Rachel on their personal social media pages FB: Rachel D Dixon, IG: Raydiva82, FB: LaTarsha Cook, IG: LaTarsha Cook, their podcast streamlined across all social media outlets as @Blessdfriendzz. And don't forget to check out their podcast's website Blessdfriendzz.com!
We can see a future where these two sister friends will make a large impact on their audience and be responsible for many important conversations and revelations. We here at 3RY Magazine can and will always appreciate those who choose to build their narrative, tell their own stories, and utilize their voice to make a sincere and genuine plea for togetherness.

We thank Rachel & Latarsha for their vision that they have made a reality and are thankful for the dynamism that it has and will continue to do. Thank you for being Blessties, and moreover thank you for being teachers on how to be the best kind of friend.
Roxanne Ashley


Sirens Media Group
Instagram: @SirensMediaGroup
@Sirensceoroxi