Eureka Lewis |3RY Magazine Editor-at-large



It's no secret that Detroit is synonymous with phenomenal musical talent. T3 of famed recording group Slum Village, is no exception. His career as an artist, has spanned years. He discovered his love for music, during his youth. It wasn't planned, but clearly destined. T3 grew up in Conant Gardens, a neighborhood on the northeast side of the city. He was raised by a single mother, who tragically lost her battle with breast cancer when he was only seventeen. She remains forever in his heart.

As a teen, he connected with friends who were much like himself. They weren't part of the in-crowd, and could easily be described as "nerds" who shared many of the same views with regards to music. They spent much of their free time rapping. Back then it wasn't as popular a genre, as it is today. It became their escape from the challenges associated with being young, and growing up in the inner-city. Their skills generated respect from the streets, and ultimately secured them a spot in the recording industry.



T3, was a rapper and founding member of Slum Village, along with J Dilla and Baatin. Together they made their mark on the hip-hop music scene. One of their many hits was "Selfish". It became a fan favorite! In addition to the group's undeniable talent, it also featured artists Kanye West & John Legend; whose work on the project was his first major release.


By all accounts, Slum Village has earned major success. Not unlike many musical groups, over the years it's also experienced it's share of change. J Dilla left in 2001, to pursue a solo career. Baatin parted in 2003 to combat mental health issues. Both have sadly transitioned. T3 was undoubtedly affected. He vividly recalls being on tour abroad, when he was informed about the passing of J Dilla. Without a second thought, he returned to the states to pay his respects. Despite experiencing loss, he managed to refocus and stay the course. Other former members of the group were Elzhi & Illa J.

T3 remains determined to honor the gift with which he's been blessed. His commitment to his craft, has afforded him countless opportunities to perform and tour. It's also been instrumental in his collaborations and friendships with other industry giants. He's worked with Common, The Roots, Musiq Soulchild and the list goes on. He's also had some amazing solo projects, including his first solo Ep "Mr Fantastic", as well as mixtapes "ASIF" & "Olio".

What's on the horizon for T3? Later this month, he'll be honored with the "Renaissance Perseverance Award", at the 2021 "Detroit Choice Awards". He'll be recognized for his musical contributions, and being the last man standing of the original Slum Village group. It now consists of T3 & Young RJ. They'll embark on a European tour in October; provided Covid conditions allow for travel. He's also working on two projects with Live musicians; Amp Fiddler (Keyboardist/Parliament Funkadelic), Daru Jones (Grammy award winning drummer) & Jermaine Holmes (Soul singer & songwriter/with D'Angelo & other artists). His 2-hour radio show "The Cook Up", airs weekly on hot 107.5 FM. It's title is shared with his music project of the same name.

T3 has seen and traveled the world, but it hasn't diminished his love for Detroit! He remains firmly rooted in the city where his gift was manifested. He has no plans of ever relocating. His advice to youth everywhere... Try different things, until you discover what you love. Stick with it. Surround yourself with like-minded people, then relentlessly pursue your passion with everything in you. It's a formula that's he's proven can work!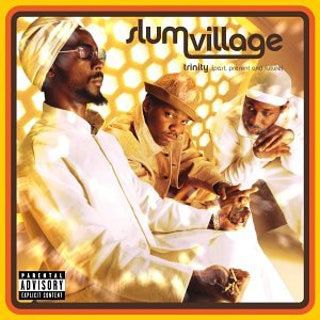 *Slum Village studio recordings include "Detroit Deli (A Taste of Detroit)", "Evolution", "Villa Manifesto", "Trinity", "Yes", "Fan-Tas-Tic (Vol 1)" & "Fantastic (Vol 2)", "Slum Village" & "Volume O".