Eureka Lewis | 3RY Magazine Editor-at-large
Cover Photo: Rick Thornton | RT Studios
Maintaining unwavering faith when the odds are stacked against you, can be difficult at best. Despite past obstacles, Jenifer Young/CEO & Founder of One God TV Network has seemingly mastered the art. Hearing something's never been done, doesn't discourage her in the slightest. She's aware doubt and faith cannot coexist.

Jenifer wasn't always this assertive. Like most of us, she's faced challenges in her life. In her twenties, she became a single mom, and experienced a shift in her family dynamic. Thankfully, transition didn't stop her. In fact, it served to fuel her passion.

Her journey began in Detroit, Michigan, where she was born and raised. Her parents were local pastors, whose values and upbringing gave her a solid foundation.

Jenifer's educational background includes having earned a bachelor's degree in business administration; BBA, followed by an MBA; both from the University of Detroit Mercy. Professionally, she's hosted the well-received radio podcast iRocJESUS, which reached more than a million listeners on Yes Lord Radio. It's popularity was instrumental in the station's success. Jenifer also had the honor of accepting the covenant Stellar Award for Best Radio Station in 2014. It was a direct reflection of her and the entire team's commitment to quality programming.

More opportunities presented themselves, including diligently working on her TV show; "To The BEAT". As with all of her undertakings, her steps were ordered. Nancy Rand, put her in touch with Viacom. Jenifer went through seven producers, in an effort to find one who understood her vision for the show. Ultimately, Eric Wilwright of Wrightway Enterprise, fit the bill and produced it. After three years, the pandemic hit...



One of Jenifer's four children, shared with her a vision he'd had. He told her she'd soon interview national celebrities. She went into prayer and began seeking God's guidance on her next step. The Lord spoke to her, and she listened. She shopped the idea of an inspirational TV Network. It was met with reluctance. In obedience to his word, she continued her quest. Researching what it would take to make it happen on her own, she discovered she'd need six thousand dollars to get started.


Unsure of how she'd fund One God TV Network, she continued to operate in faith. Jenifer inquired about a possible early withdrawal from her retirement account. Typically the answer would have been a resounding no, or at least not without penalties. Due to the pandemic and the subsequent CARES Act, the response was yes. Thankfully, she'd made her request within the allotted time frame. It served as a reminder, that when God gives you a vision, he also makes provisions. She knew the yes was directly from him. Things began to line up perfectly. She withdrew twenty thousand dollars from her IRA, built an in-home studio, purchased camera equipment, hired a staff of five and never looked back. Faith, is powerful!


One God Network, is currently thriving! In it's first year, it has a total of sixty three programs. Jenifer plans to continue presenting uplifting content that honors God, and depicts black people in a positive light. In addition, she looks forward to releasing her book in 2022; The Blindfold.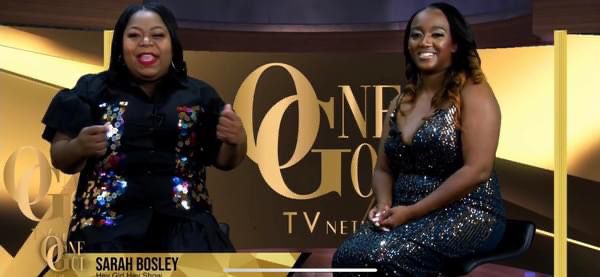 Detroit remains the birthplace of many talented, driven, creative and successful individuals. Jenifer Young's name is certainly on that prestigious list. She's gone from radio to television, to owning a tv network. She's honoring her calling, appreciative of support and giving credit to whom it belongs. To God be the glory!

www.onegodtvnetwork.com