Eureka Lewis | Editor-at-large

3RY

Magazine
Photo Credits:
PhotographyNerd Productions by Skylan G. Mickens
It's one thing to succeed when possibilities are clear and in abundance. It's an entirely different story, to do so when the odds are stacked against you. A scenario such as this, requires more than simply the desire to overcome one's predicament. It warrants vision, and a relentless pursuit for greater! Successful businessman; Jahad Zenith, was determined to rise above his circumstances. As the owner of Ummah Tax Solutions Accounting Firm, Jahad has made strategic moves to create the career and life he envisioned.


Backtracking a bit, Jahad was born and raised in Detroit. As a child, he was aware of his mother's love. Unfortunately, he was also aware of their challenges…more specifically, financial struggles. He vividly recalls times when utilities were turned off. During one instance, there was no gas. In layman's terms, that meant no heat. Anyone who's ever resided in Michigan, is aware winters can be brutal. Drastic times call for drastic measures. That's why Jahad came up with an unconventional, but scrupulous idea. He took a meter from an abandoned house and installed it on their home each day, after business hours. He removed it every morning, just before the gas company opened. It was an illicit plan, but it worked. He, his mom and siblings were warm, so he felt it was worth the risk. Jahad reflects on many tough times during his youth; including years of government assistance, hand-me-down clothes, meeting his dad for the first time at the age of fourteen and the list goes on.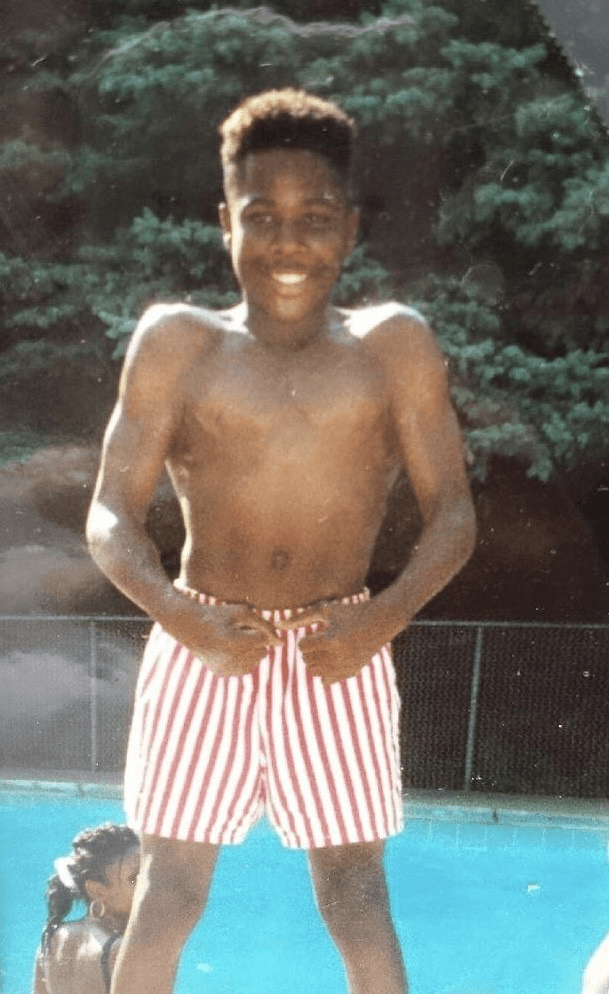 Growing up amid obstacles was discouraging. He began looking for ways to make money. Initially he mimicked some of the OG's in the streets. That decision landed him in and out of trouble. Jahad wanted better for himself. He'd been in the streets, since the age of ten. He wanted to someday own a business. He made a conscious decision, that altered the trajectory of his life positively. He decided to learn from those who were on the right side of the law. He sought guidance from people whose businesses were flourishing.



At the top of the list was successful Detroit businessman; Dave Bishop. Jahad admired Dave's business savvy. Everything about him suggested he was the real deal. He took note of Dave's confidence, tone when speaking to people, ability to listen & overall demeanor. Dave embodied the qualities Jahad needed, in order to overcome adversity. Thankfully, Dave graciously provided mentorship. Perhaps because he, too had overcome obstacles growing up. Jahad credits Dave with being the reason he earned his first twenty thousand dollars. It was the result of referrals Dave sent his way. Admittedly, Jahad had never held that much money in his hand at one time, in his entire life. It was a prelude of things to come.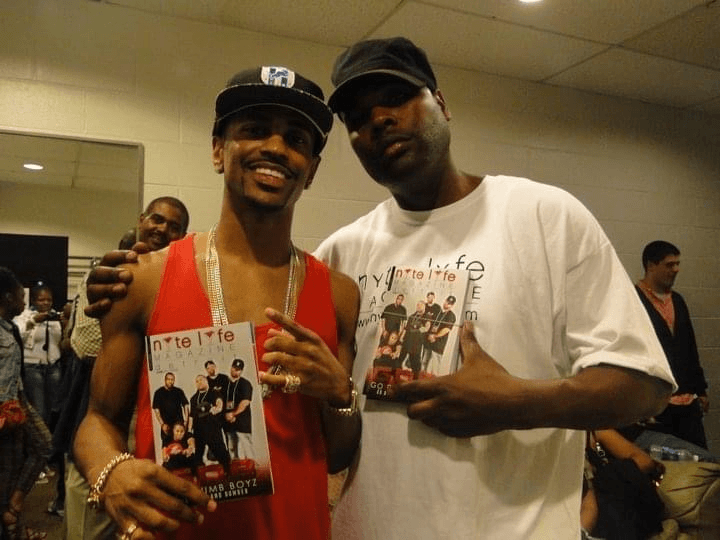 Ummah Tax Solutions has four locations throughout North Carolina, where Jahad now resides. What began as a concept and desire to prosper while helping others, has turned into a full-blown career. He's partnered with Check Cashing Stores, where he sets up shop. Ummah Tax Solutions, specializes in accounting, tax preparation, bookkeeping and more.

Although Jahad no longer resides in Detroit, the spirit of the city that showed him opportunities exist...remains with him wherever he goes. One should never forget their roots! Detroit is a city of resilience, pride, competitiveness, black owned businesses and entrepreneurs. It's a place that also serves to motivate those who will take advantage of the lessons.

3RY Magazine had a few questions for Jahad…

What words of advice would you give to someone seeking a career such as yours?

I suggest they network. Don't attempt to do everything by yourself. Connect with others on the same path. There's an old adage; "Birds of a feather flock together". Very true! Surround yourself with like-minded individuals. Listen and learn. That's helped me quite a bit.

With four locations, you are clearly successful. Do you still set goals? If so, what are they?

I absolutely set goals. Aside from business strides, my main goal is to remain a strong family man. To focus on the people who truly matter, starting with my children- Jahara;15 and Jermaine;13. Not only do I love them, but I want them to live their dreams and accomplish their goals. I refuse to allow them to experience life as I did at their age. It was difficult.

Who do you credit for helping you along the way?

First and foremost, I give credit and thanks to God! My faith sustains me. I'm Muslim, with a powerful dedication to my convictions. I begin each day with prayer, and remind myself God is watching. I want to live a life that is pleasing to him. I have a strong sense of faith, which I likely inherited from my Granny. I spent a lot of time with her, growing up. I also want to point out a few other people, whom I value and appreciate. Individuals who've assisted me along the way; Imam Khalid Griggs- a great leader of worship!, Ace- from Knaves Corner, Cassandra Brunson- Owner of Design+ by Cassandra Michelle and Ahmad Bell- with Bread Moving & Vending.

What do you think holds people back from achieving their dreams?

Some people hold themselves back. We have to put in the work. We've gotta network, and we should always treat people the way we want to be treated. When this happens, people speak highly of you. Word of mouth can open many doors and provide major opportunities. Another thing we need to do, is have patience with each other. That falls in line with treating people the way we want to be treated. These things may seem small, but they're HUGE!

Is there anything else you'd like to share with us?

I want to once again thank Dave Bishop & 3RY Magazine. I'm grateful for this platform!

3RY Magazine, is honored to have you grace our cover. Thanks for sharing a portion of your story with us. Much continued success!

Congratulations to our Publisher; Dave Bishop, for always making a positive impact!
Website: ummahtaxsolutions.com
Instagram & Facebook: UmmahTaxSolutions