Eureka Lewis | Contributing Editor 3RY Magazine
Photos: Ricardo Thorton
Dave Bishop
Founder of Detroit Choice Awards,
President /Founder of Non Profit Daves Choice Community Development Corp

Dave Bishop, is a man with undeniable vision! In addition, he possesses an equally astute business sense. He was raised by his minister father (making him a preacher's kid) & fashion-forward mother. The way he carries himself, along with his faith and work ethic...the perfect blend of both parents.

Dave's been behind some of Detroit's most elegant and raved-about events. He consistently thinks outside of the box, which exposes attendees to classy/clean fun and entertainment. He recently produced a polo event, that brought out many of Detroit's beautiful people. They were treated to polo, fashion & great photo ops. On August 28th, he'll premier "Detroit En Blanc The Dinner Experience." Guests will wear all white, socialize and dine on delicious cuisine.

Dave's most anticipated event, will take place on September 18th. It's the annual "Detroit Choice Awards", which continues to gain notoriety & exceed expectations. It's a night dedicated to honoring "the best of" in numerous categories. To be nominated is an honor in and of itself.

Although Dave has traveled extensively, it hasn't diminished his love and appreciation for his own city. His award show, is a testament to the respect and pride he feels for Detroit & it's residents.

His advice to others: "When you're at the end of your rope and you feel like your grasp is slipping, tie a knot and hang on...and say to yourself "Ain't NOBODY Bad Like Me"!!

Dave says: "Detroit is Home to the Iconic, The Brave, The Genius , The Loving, The Smartest, The Talented and The relentless! I'm Happy to say…There's no place like home"!




Stan J. Wilkinson, is a man on a mission. He's made it a priority to positively impact the lives of our youth. He's the founder and executive director of D.E.F.Y.(Determined Exceptional Fearless Youth). This non-profit program assists middle and high school students, by providing them with exposure and opportunity.

"DEFY" partners with various companies and professionals, to provide students with mentoring and shadowing opportunities. One of the many opportunities they're afforded, is through a financial literacy program partnership with Comerica. They're taught the importance of credit, budgeting, saving etc. Stan believes it's important to normalize generational wealth and economic development and knowledge.

Amid Stan's life journey, he admittedly deviated from his purpose. He didn't have it the hardest, but there were bumps and bruises along the way. Fast forward to today...he's on course, & hopes his story and experiences helps others. His drive is motivated by his passion for people and philanthropy, if you will. He's inclined to put others first. Some of the strides he's made includes the "Tri-City Tour". It encompasses Detroit, Ecorse & Ypsilanti. A couple of their many endeavors, include the following: 1) A Back-To-School Drive. They supply 500 backpacks containing school supplies to students, while also providing a fun event (with activities, refreshments & fun). It serves as a send-off to a productive school year for the youth. 2) A Thanksgiving Turkey Giveaway. Last year they provided approximately 350 turkeys to families.

His advice to others: "Don't give up!" No matter how discouraging or despite the challenges you face. Stay the course! It'll all be worth it."

Stan is an avid believer, "Detroit is unique. It's a city of exceptional people, who are hustlers, motivated & resilient".

Kellie Sain, wears many hats, and is honored to have success in each of them. This Detroit-born extraordinaire, graduated from Henry Ford High School. She then continued her education, ultimately earning a master's degree in leadership. Her job experience began with childcare. She started out being employed by New St Paul Headstart Agency. During her twenty years there, she worked her way up to Assistant Education Manager. Her position afforded her the opportunity to meet and gain the respect of many families and colleagues. She worked & networked with non-profits; servicing children & families, and non-profit licensing.

Kellie truly enjoyed what she did, especially the aspect of building professional relationships. She became active with Star Fish Family fundraising events. Doing so, she worked with people like Ahmad Rashad & Shawn Blanchard. Networking lends itself to opportunities. She believes strongly in the power of relationship building. Her current role, relies greatly on her experience and people skills. She's the campaign manager and publicist for Lavish T. Williams, amid his run for Detroit Police Commissioner. Kelly works diligently at getting petitions signed, securing him radio podcasts/interviews, going to primaries, etc. They're scheduled to latest attend an event that will honor Governor Gretchen Whitmer, Dennis Archer Jr & Councilwoman Mary Sheffield amongst others. Another opportunity to network & support, while also garnishing support for Lavish's run.

Often described as beautiful inside and out, when time permits...Kellie models for various organizations and fashion designers. In addition, she's penned her second article, for submission to "Sistah" magazine.

Her advice to others: "Believe in yourself, be genuine and mauntain integrity. Do what you love, & don't be swayed by what's trending".

Kellie Sain, feels "Detroit is on a comeback! She sees many up and coming young African Americans, with new ideas to embark upon".


Lavish T. Williams, is a prime example of the success one can attain, when determination, work and focus are merged. He's a small business owner, of two thriving establishments; "Lavish Towing" & "Lavish Detail Center". This Detroit powerhouse, was raised by his grandparents. Upon graduating high school, he attended college. Feeling unchallenged in the classroom, he opted to leave. He was convinced he could gain more education/knowledge through direct involvement. As he predicted, hands on experience...far surpassed what he was being taught from books. In addition to being a business owner, Lavish feels driven to make a difference in the city that is his home. He does so, through community organizing & activism. Having always felt motivated to "make things happen", Lavish is currently running for Detroit Police Commissioner (District 2). He wants to be clear, he's "not a politician", just "a real Detroiter, whose goal is to be the voice of the city". After all, who better to represent such an amazing place, other than someone who lives and works on the frontline everyday. Someone who practically breathes it.

His advice to others: "Follow your dreams. NEVER give up, despite obstacles. Block out naysayers or doubters. Press forward & move in faith...in the direction of your vision".

Lavish T. Williams, loves Detroit. He credits it with making him who he is today, and preparing him for the rest of his journey. He's convinced if a person can make it in Detroit, they can make it anywhere!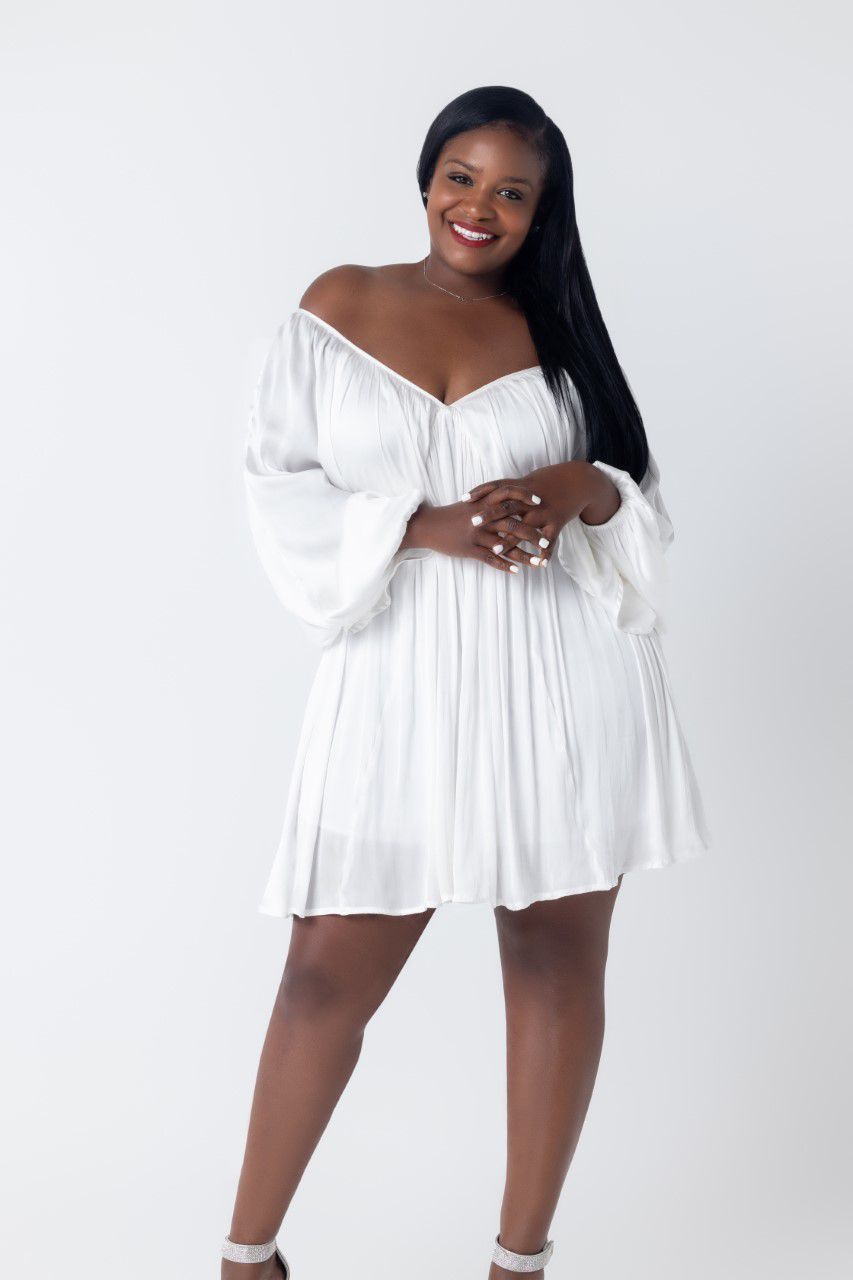 Crystal Cotton, has admittedly always had a spirit of leadership. Taking charge and organizing events, is second nature for her. She put herself through college with this attitude, and by working consistently. Some of her career strides include bartendending for eighteen years, managing the Key Club for seven years & doing P.R. for notables such as rappers Yo Yo & Nas, Detroit's premier businessman; Dave Bishop & Highland Park Mayor; DeAndre Windom.

Crystal's business & leadership savvy, is the catalyst to owning & operating the leading mobile bar service; "Boozique Mobile Bartending". It's popularity and success, has landed her regular appearances on Fox 2 News. She's also the VP of Public Relations for the ninety member group; "Detroit Black JeepHers".

This proud mother of two, isn't afraid of hard work, and maintains unwavering faith. She consistently prays, and is grateful for the doors that are opened on her behalf. In addition to her busy schedule, she recently taped an episode of "Family Feud". It's slated to air in May 2022.

Her advice to others: "Do what your heart says, and do IT NOW! Time will pass either way. What's the worst that can happen? You'll get a no, and simply have to regroup. So let nothing deter you. Go for it".

She feels "Detroit is a city like no other. It prepares leaders! There is kindred spirit and unspoken bond amongst those who reside here".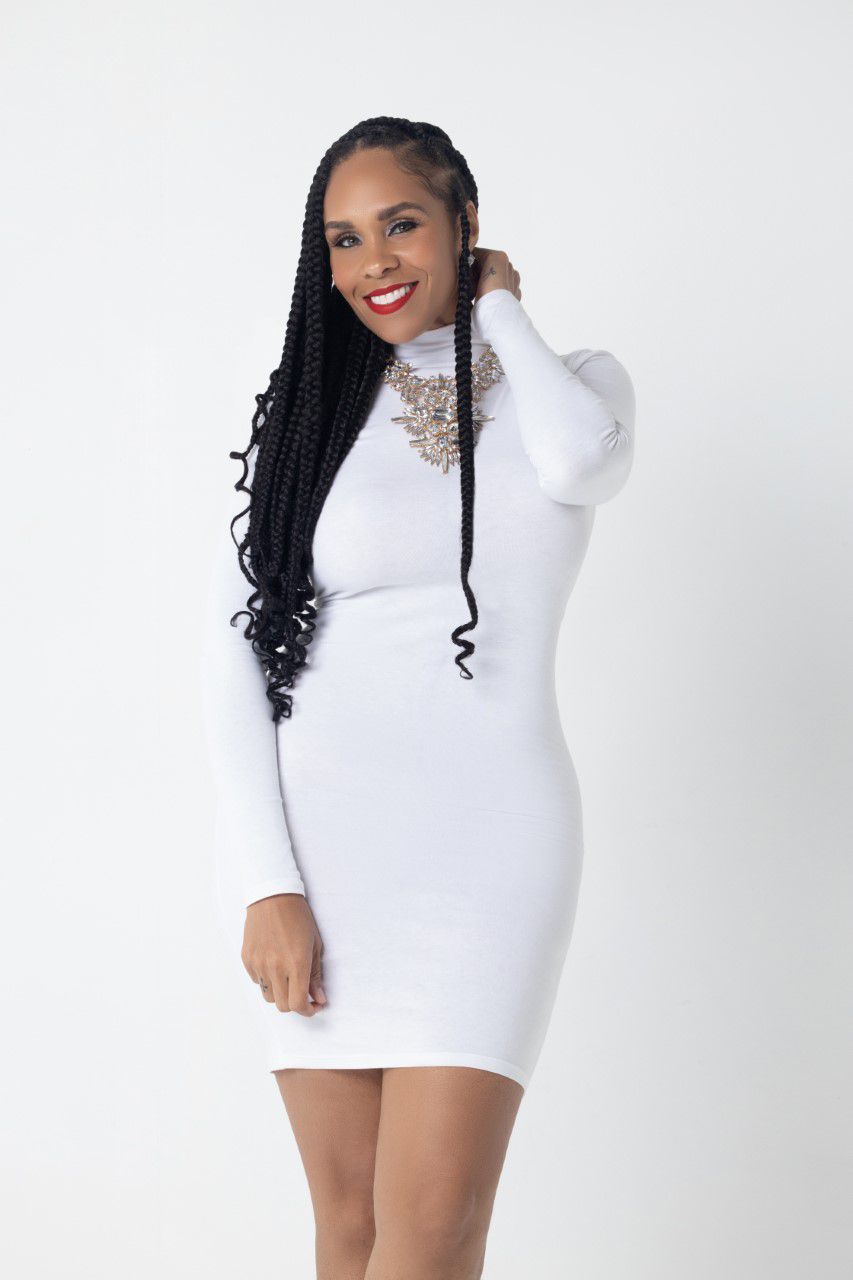 April Wilson, is a native Detroiter whose a master at turning lemons into lemonade. She's an only child, who tragically lost her mother to domestic violence. That experience inspired her to create "Women Renovation", a non-profit in honor and acknowledgement of her late mom; Peaches. It also influenced her decision to speak to young ladies in the Detroit Public School System. Covering topics such as self esteem, self love and the importance of spotting red flags or potential abusive behavior, such as controlling tendencies. She feels led to keep others from becoming victims.

On a lighter note April has always been creative. She's gifted with a knack for event planning, interior design, fashion, coordinating etc. Prompted by the success of planning her own unique and extravagant wedding, she started "Peachtree Planning and Development". It has proven a wise decision. April's niche, happens to be events that are theme-driven. In fact, many refer to her as the "The Theme Queen" or "The Hostess with The Mostess". It's her absolute pleasure to live up to both names. She prides herself on helping people make beautiful memories! Her skills are solidified through referrals, word-of mouth (despite no advertising) & repeat satisfied clients.

Her advice to others: "Do You! Stick with what makes you comfortable. Don't chase the dollar. If you're good at what you do, the customers will find you. Also, be your own walking advertisement".

April believes "Detroit is one of a kind. We stand out. The way we walk, the way we dress, our hair, our gators. People often say New York or California, are innovators fashion wise etc...but Detroit adds the necessary or missing ingredient to style, demeanor etc."
Catch Detroit Trail Blazers and Influencers at Detroit En Blanc "All White Dinner Experience " Saturday August 28th. Tickets: Request Invite info@detroitenblanc.com