By Roxanne Ashley | 3RY Magazine

Meet Chris Kyle
The Mind of a Business Tycoon
To say that Detroit Native Chris Kyle is one of the most innovative minds of his generation may be a sincere understatement. Working with the biggest national corporations and networks from CNN to BET before gaining national attention doing the job he loves most, being an amazing father!
Chris and Ava broke the internet back in May, when Chris decided to take to social media and gave an honest review for "Ava's Kitchen". Full of satire and dripping with cuteness, the two captured hearts the world over. The post was shared by celebrities and major establishments, like Taraji P Henson, who reposted the original post while reminiscing on her own experiences with her father, Paw Patrols verified account chimed in, and even the toy companies got involved to send Ava out some items!
The bond between Chris and his daughter has become so infectious that they have been featured on Good Morning America, The Kelly Clarkston Show and People Magazine. The popular "Now This News" Brand, recently created a very sentimental video expressing the importance of fatherhood including Chris and Ava!

Considering Mr. Kyle is already a Mogul in his own right, as he has forged a market of #hashtagprops for not only corporations and businesses, but events as well. Let's also not forget that he is also the owner of Photobooth313, it is no surprise that he intends on utilizing this attention, to build a brand for his daughter, before she is even school aged.

3RY had the chance to talk to Christopher about what being a #girldad means to him and his future plans for the pair!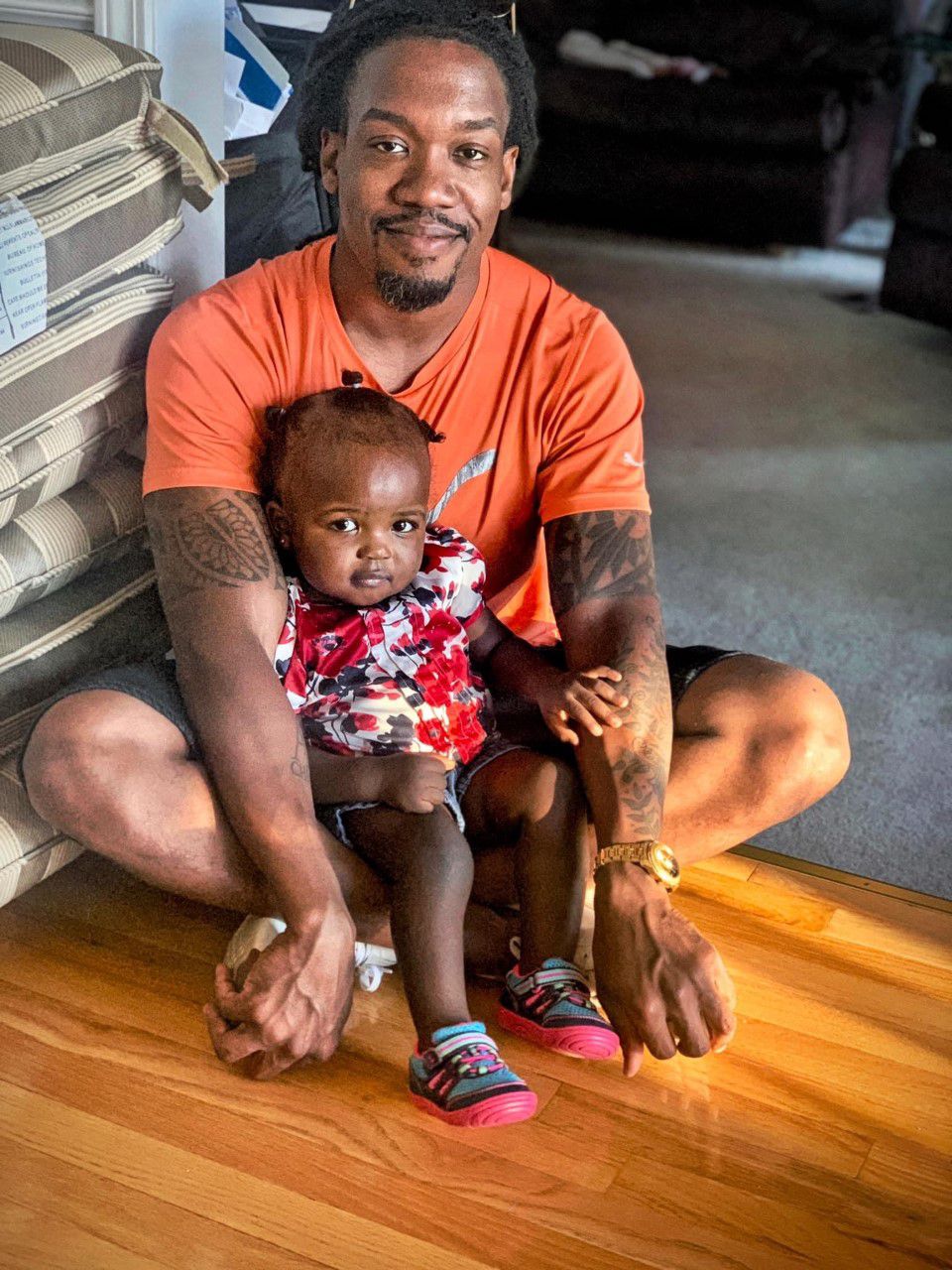 What Part of Detroit are you from? Do you feel like your environment shaped whom you've grown to be as a person?

"I am originally from the East Side of Detroit, and then moved to Southfield when I got a little older. Coming from the inner city to the subarbs absolutely shaped me as a person, it made me a full well round individual being from both sides of the track."

Who do you look to for influence, also, what is your overall motivation?

"I have such a sound support group and peers to look too, but in the industry Jay Z is someone I am truly inspired by. Watching his tenacity and drive as he rose from his circumstances was a big motivation for me."

When doing Fortune 500 business, what if any, are some hurdles or obstacles you've overcome, as a man in general, but moreover as a black man from the inner city?

"Immolation, and generic versions of my brands. I'm a firm believer in people cant match your spirit, even if they try and duplicate your product. They can't be a copy of you."
We see you are an amazing #GirlDad? What are some of the principles you try to instill as a parent?

"Love, and consistency, I think as a black man, making sure she is safe and protected, she will know what to look for when she becomes a women in terms of integrity."

With situations like Breonna Taylor, and George Floyd, receiving support from corporate entities in the forms of standing with the Black Community, as a black father, man, and pillar in the community. What is the best way for places like Detroit, Chicago, Minneapolis and many more urban cities to bring forth positive change for our children's futures?

"Right now is the time to take advantage of the empathy that the black community in a whole is receiving . If we stick to our narrative, stay vigilant, and continue to hold those accountable for atrocities, then I believe we will remain on a course to growth.
If you could give any advice to aspiring business moguls such as myself any advice, what would it be?

"DREAM BIG! No Dream is to BIG. Stay Active on social media, and never give up. There is no formula to going viral. Just stay consistent and don't give up."

What can we look forward to in the future, collaborations, any new projects?

"I am heavily focused on "Avas Kitchen" and making sure her brand is solid for her future. I would love for everyone to follow her on Facebook and Instagram so you can see what great things are coming next!"
We appreciate Chris for taking the time to talk to us about Ava, HashtagProps, and PhotoBooth313. Make sure to follow @Christophe_Kyle On Instagram and Facebook, @HashTagProps @Photobooth313 and DO NOT forget to also follow AVA @MyAvaChristine on Instagram. These two are proof, that love will get the job done everytime.


Salute to the #GirlDads



Roxanne Ashley

Sirens Media Group
Instagram: @SirensMediaGroup
@sirensceoroxi