Raised In The City Of Detroit & Still Resides, A'Real Is Really A True D-Girl At Heart!! Loving Any & Everything About Her City From The People 2 The People Mover. She Started In Radio After Graduating Specs Howard School Of Media Arts back in 2010 & Hasn't Stopped Yet.
With Over 10 Years In Radio She Lives By The Sayings "Up & At'em…The Early Bird Gets The Worm" Simply because She's an early morning kinda lady & Always has been. So of course she's been holding down your mornings locally.
During The Week She kicks off the day by keeping you informed with news traffic & weather for Detroit On Hot 107.5 With The Morning Hustle.
Saturdays are a tad bit different…It's Time To Catch Some Saturday Vibessss & Get To Really Know This D-Girl From 10am-2pm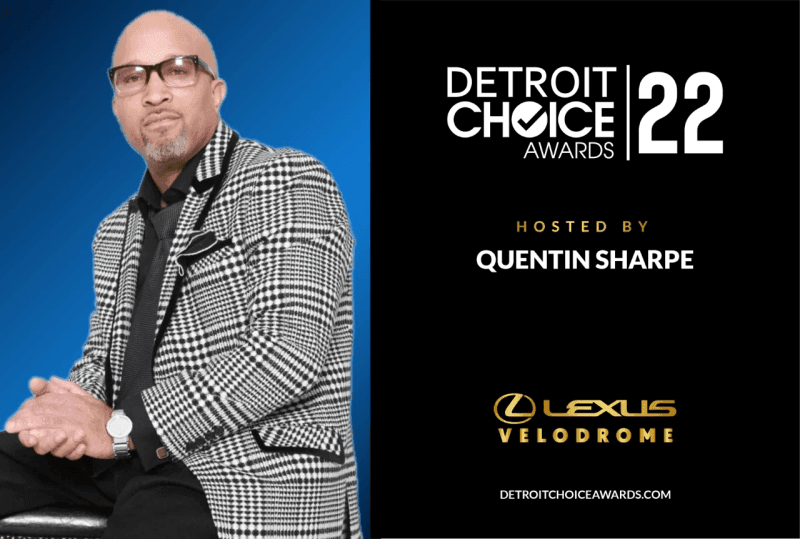 Quentin Sharpe, is quite a force in the entertainment industry. He's worked consistently in front of, and behind the scenes. The ideal of being average, has never appealed to him. In fact, the thought motivates him to always strive for excellence! It sets him apart from others, who are comfortable settling for mediocrity.
Quentin, began his career as a promoter in the midwest. This position introduced him to the business side of the industry. He made it a point to observe, network and grow. His passion and commitment, quickly elevated him to the status of elite promoter. Many of his colleagues often refer to him as "Q Heffner", in a nod to his business success.
Having felt inspired to expand his gifts, he's also excelled as an actor. His theater debut consisted of him being cast in Mark Hunter's hit stage play "Let It Burn". It premiered in his hometown; Detroit, MI in 1996. Since that time, he's been cast in numerous productions, including (but not limited to) "Just For The Love Of Money", Legend's "Asbury Park" the movie, Dirxbeasy's "Power and Money' and Renika McQueen's "A Family Divided".



Toi TooTall's goal in comedy is to make the whole world SMILE. She states "You can't laugh without smiling!" With her bubbly personality & infectious laughter the task at had should be easy! Too Tall is a creative and social media influencer enjoyed by many. Considered a "Jane Of All Trades" Toi Too Tall is also an actress, multi media personality, event host, blogger, and selfie extraordinaire! Too Tall prides herself on providing a fun and collaborative environment with anything she's involved in so that people from all over can come together in unity with laughter & joy.