By Amanda Garrity via Good Housekeeping

We've got creative ideas for every relationship stage — boyfriend, husband or somewhere in between.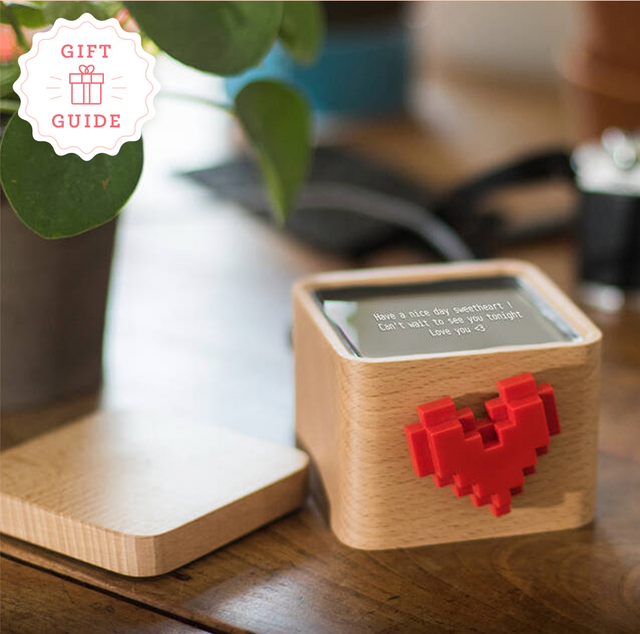 Time and time again, you prove to your partner that that gift-giving is your love language — and then Valentine's Day hits. Since the stakes are high, the pressure is on to find the absolute best Valentine's Day gift for him — something thoughtful, unique and totally non-cheesy.
Our tip: Shop from this list of gift ideas for your husband, boyfriend, dad, father-in-law or any other man who has your heart. You'll find dozens of creative gift ideas tailored to different price points (as cheap as $10), timeframes (last-minute gifts on Amazon, FTW) and relationship statuses. Think before you pick: Go for a cute couples gift if you're celebrating your first Valentine's Day as boyfriend and girlfriend or a personalized print to capture your life as Mr. and Mrs. Or if you're in a long-distance relationship, send him a subscription box to his door each month to continuously show your love from afar.
But if he's not the warm and fuzzy type, steer away from the romantic gifts and go for a present that leans into his hobbies and personal interests as a way to show your unconditional support. Browse through funny gifts for the household comedian, personalized gadgets for the at-home chef and tons of gift experiences that he'll want to share with his sweetheart (you, obviously). But really, he'll love anything you give him, especially since he knows that it comes straight from your heart.