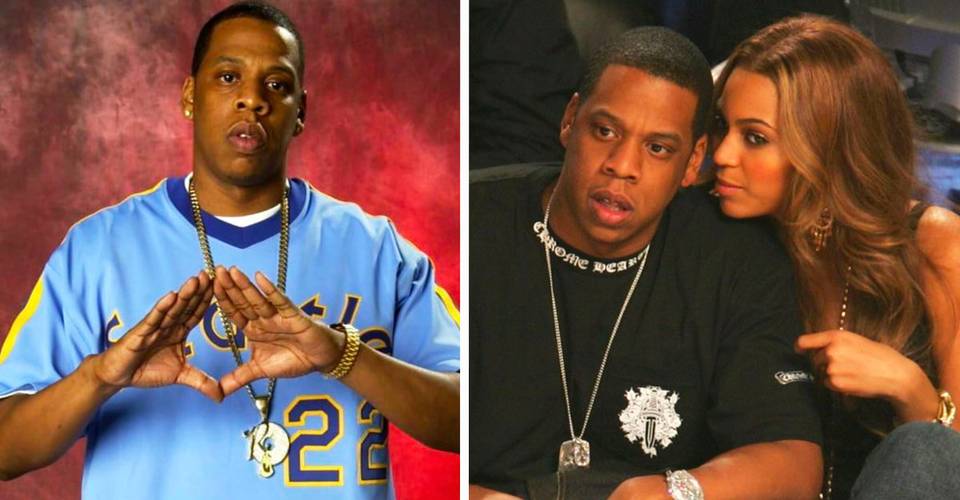 The discussion of who is the GOAT (greatest of all time) in hip-hop always brings a fiery debate among hip-hop fans. The list varies from Tupac to Biggie, Eminem, Kendrick Lamar, and Jay-Z's name is always up in the conversation. Born Shawn Corey Carter on December 4, 1969, Jay officially runs this town when he became the first billionaire ever in hip-hop in 2019.
Jay might have a successful career as a rapper, but he sets his bar higher than the genre. Thanks to his hard-knock life when he was younger, he knows how to use a budget. "I know about budgets. I was a drug dealer," he told Vanity Fair. "To be in a drug deal, you need to know what you can spend, what you need to re-up. Or if you want to start some sort of barbershop or car wash—those were the businesses back then."
From a street hustler into hip-hop's first billionaire, we're looking back at how Jay Z built his empire in 20 pictures.
20.
SHAWN THE STREET HUSTLER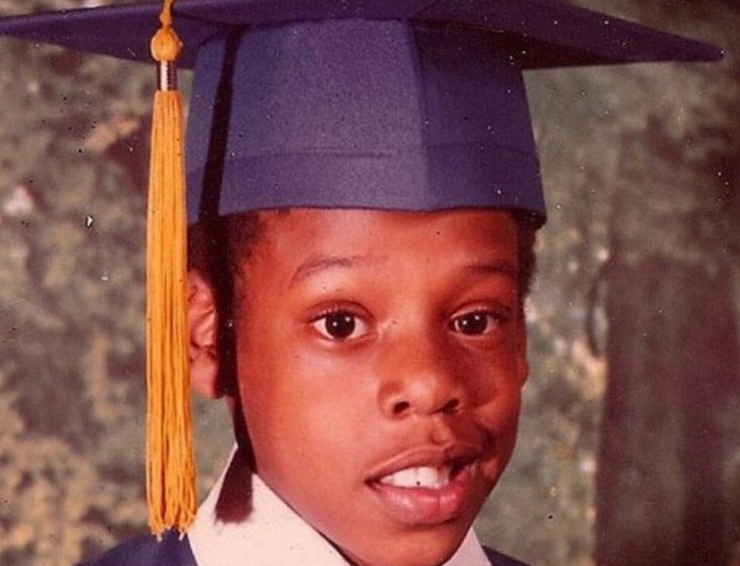 It's his empire state of a hustler's mind that put him where he is today. Young Jay-Z grew up in public housing during the era of the crack epidemic in the early 1980s and the early 1990s, and he did what he had to do to survive. "There wasn't any place you could go for isolation or a break [from crack]," he told Vanity Fair in 2013.
19.
1996: ONCE UPON A TIME BEHIND JAY-Z'S CAR TRUNK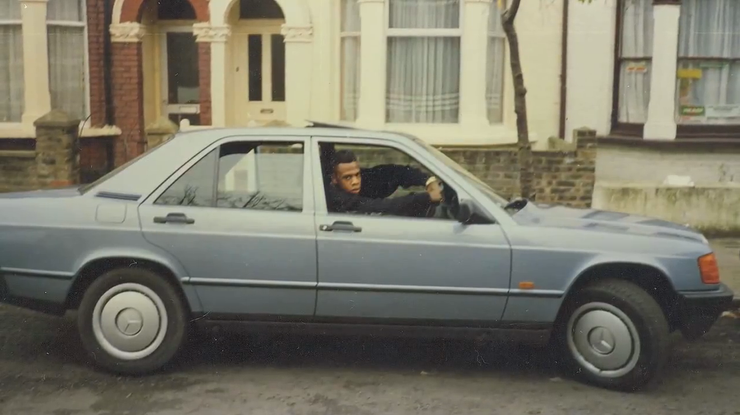 After making his first stack of dead presidents, Jay wanted to get out of the troubled life and turned it to music. Back in 1996, there was no major record label wanted to give him a deal, so he had to sell his debut album, Reasonable Doubt, independently out of his car. He and his friends Damon Dash and Kareem Burke founded their own independent label, Roc-A-Fella Records.
18.
1997: IN MY LIFETIME AND A PERSONAL REVELATION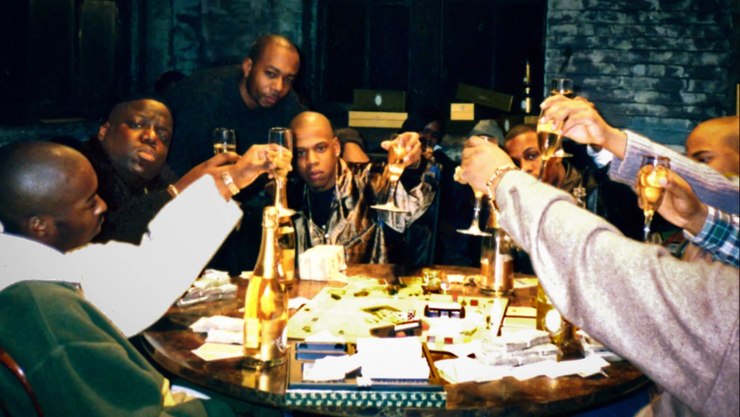 Following the tragic murder of Jay's high school friend and fellow rapper, The Notorious B.I.G, Jay-Z was reeling. His 1997 Def Jam-distributed album, In My Lifetime Vol. 1, was a personal revelation for him as he told stories of his rough upbringing. "Reasonable Doubt was like an introduction," Jay-Z told MTV News. "Everything, your whole conversation is very general, not too much detail and things like that. It's just that 'In My Lifetime' is more detailed, more in-depth. Much more personal.".
17.
1998: HARD KNOCK LIFE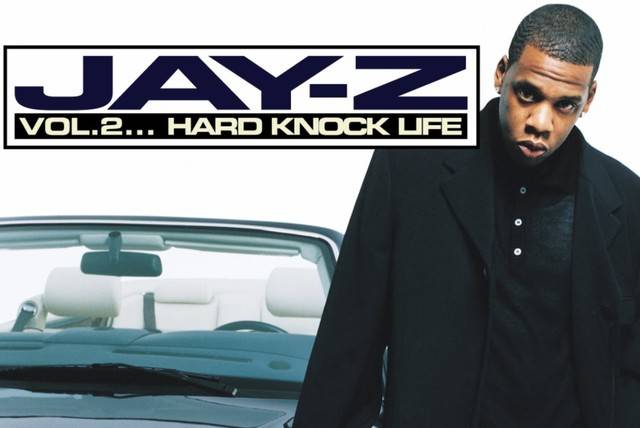 Jay released the second volume of In My Lifetime album trilogy, Hard Knock Life, in 1998. As the title of the album suggests, he sees himself as the voice 'of everybody who's been through what I've been through.' Primarily I see myself as so much more than a rapper," he told MTV. "I really believe I'm the voice for a lot of people who don't have that microphone or who can't rap. So I wanted to represent and tell the story.
16.
1999: LIFE & TIME OF S. CARTER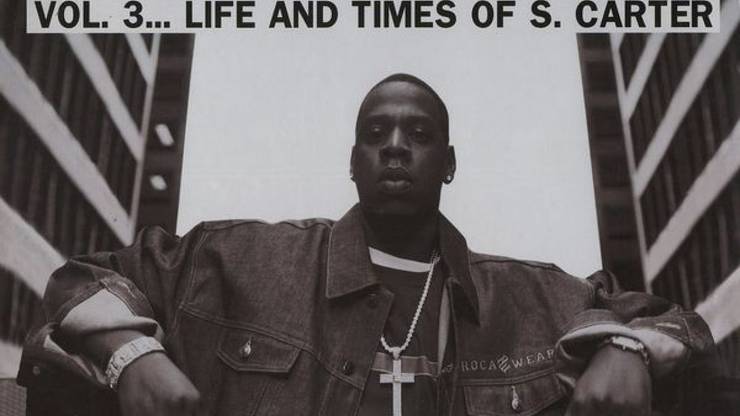 Jay ended the 90s with the last album of the trilogy, Life & Time of S. Carter, and returned to his rump-shaking, street-oriented sound of 1996 debut album, Reasonable Doubt. 462,000 copies were sold within the first week, and ten years after its release, it doubled and quadrupled up to roughly three million copies worldwide.
RELATED: 15 Surprisingly Sweet Things Jay-Z Has Done
15.
1999: ROCAWEAR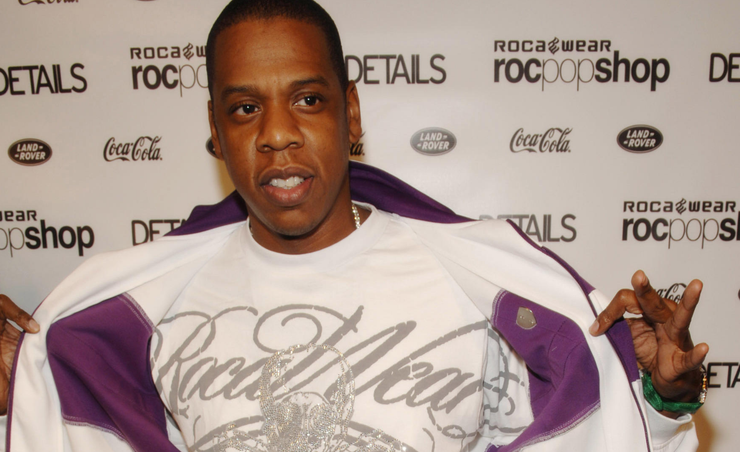 Jay enjoyed his success as a rapper, but he knew it would never last forever. In 1999, he and his Roc-A-Fella partner in crime, Damon Dash, launched their first official business venture: a New York-based clothing retailer, Rocawear. However, the two business partners had a fallout in 2006, and Jay-Z took over the entire line. Thirteen years after its launch, the company is reportedly worth 490 million dollars.
14.
2000: THE DYNASTY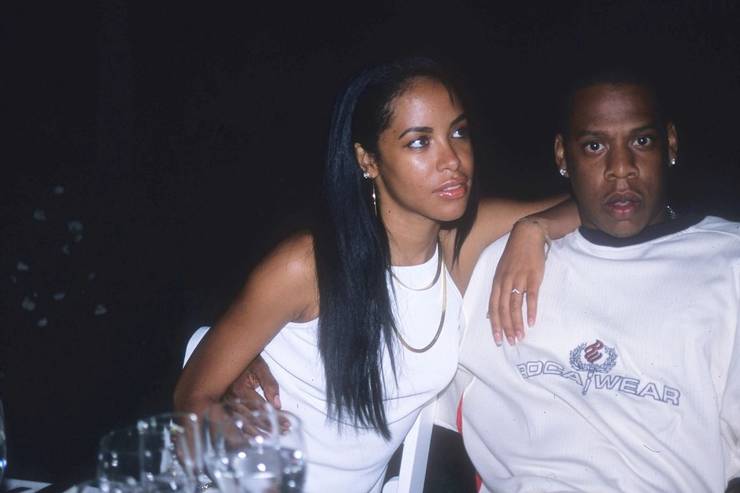 Jay released his fifth studio album, The Dynasty: Roc La Familia, on October 31, 2000. Thanks to a-list stars like Snoop Dogg, R. Kelly, and Scarface, who laid their vocals on the album, according to Billboard, the album became one of the highest-selling R&B/Hip-Hop Album of the 2000s decade. This album also introduced us to Kanye West, Jay's future 'brother.'
13.
2001: THE BLUEPRINT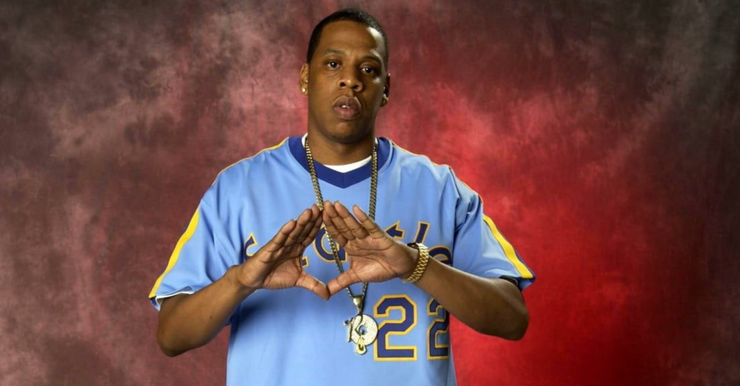 Jay released his best body of work, The Blueprint, hours before the tower collapsed during the 9/11 attack. Despite the coincidence, 427,000 copies were sold within the first week. At that time, Jay-Z was on the top of his game as he became hip-hop's most wanted face after being dissed by rappers Nas, Jadakiss, and Prodigy. Kanye West produced a big chunk of the album.
12.
2001: THE BATTLE OF NEW YORK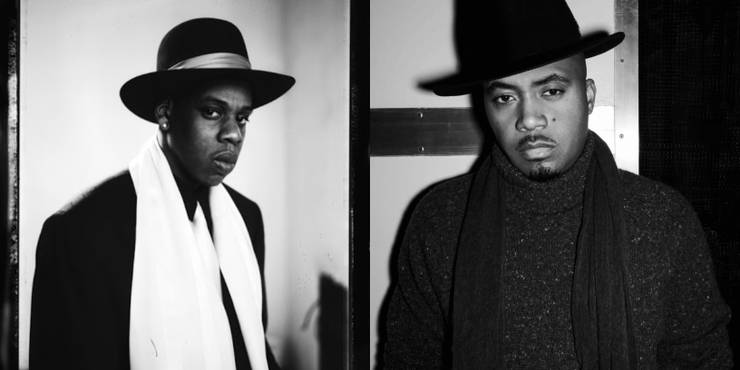 It's hard to write Jay-Z and his success story without mentioning one of the most-celebrated hip-hop battles, Jay-Z vs. Nas. The two fought their way to the New York rap supremacy since 1996, and 2001 was the culminating point. Jay dissed Nas on his highly acclaimed project, The Blueprint, which resulted in Nas responding with Ether, one of the best diss tracks of all time. However, the two shook hands and squashed their beef in 2005.
11.
2002: THE BLUEPRINT 2
Jay-Z's crazy, and robotic work ethic is unmatchable because he always sets the bar high and never gets complacent. Following the success of The Blueprint, Jay released its follow-up, The Blueprint 2: The Gift and the Curse, on November 12, 2002. In the very same year, he also made a collaborative album with R&B singer R. Kelly, The Best of Both Worlds.
10.
2003: THE BLACK ALBUM (40/40)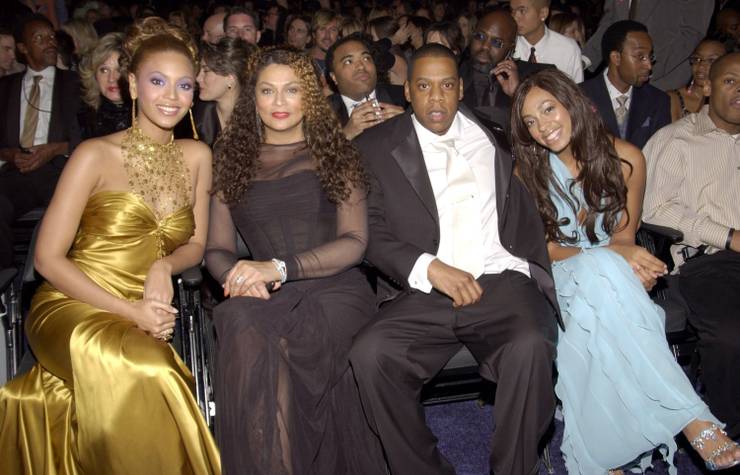 Jay released his Grammy-nominated 'retirement' album, The Black Album, on November 14, 2003. This top-shelf piece of work solidified Jay's longevity in hip-hop. He announced the record during the launching ceremony of his co-owned chain of sports bars, The 40/40 Club. He is now yet to expand The 40/40 Club sports bar in as many as 20 airports.
9.
2004: THE DEF JAM PRESIDENT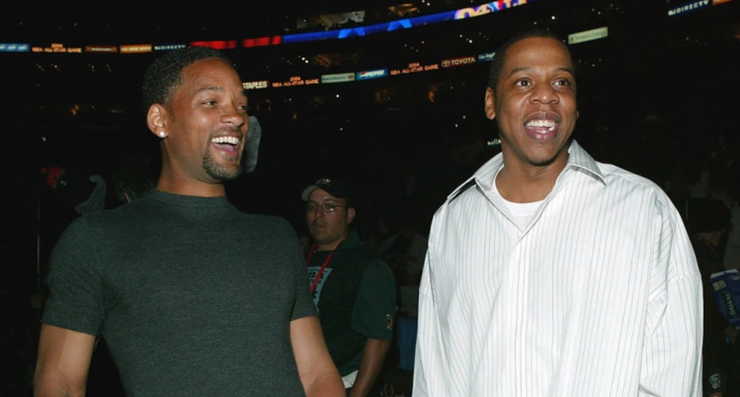 Years of successful albums and business ventures led Jay-Z the prez position of Def Jam Records in 2004. "After ten years of successfully running Roc-a-Fella. Shawn has proven himself to be an astute businessman, in addition to the brilliant artistic talent that the world sees and hears," said Antonio "LA" Reid, chairman of the Island Def Jam Music Group. "I can think of no one more relevant and credible in the hip hop community to build upon Def Jam's fantastic legacy and move the company into its next groundbreaking era."
8.
2005: JAY-Z IN A BEAUTY LINE?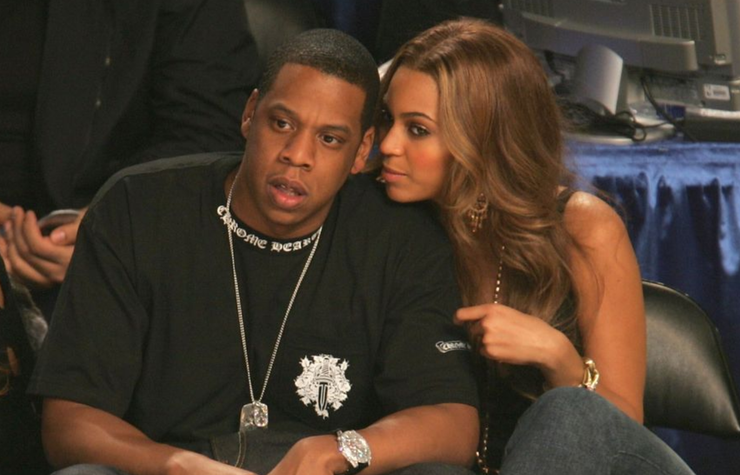 In 2005, Jay-Z expanded his business wing, again, and this time, he became an investor in Carol's Daughter, a line of multicultural beauty products, including products for hair, skin, and hands. Jay, along with Will Smith and Jada Pinkett Smith, were among celebrities who invested $10 million into the brand to help propel it to the nationwide reach.
7.
2006: GUESS WHO'S BACK?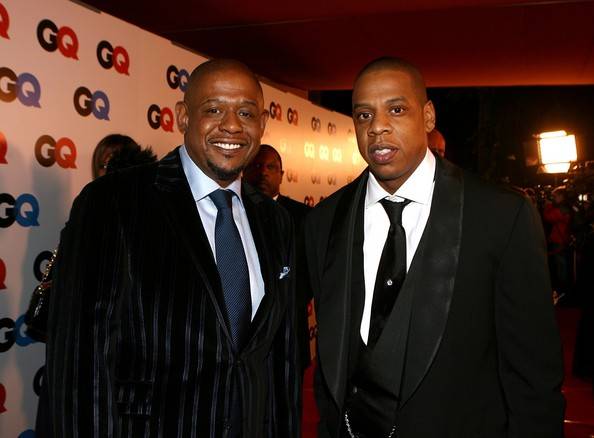 Even if he quit rapping, Jay-Z could still make money from his savvy business investments, but in 2006, he found love again in rapping. On November 21, 2006, he released his comeback album, Kingdom Come, and met lukewarm reviews from the critics. In the very same year, Jay expanded his business ventures to Armand de Brignac champagne company. He received millions of dollars per year for his association with the company before he bought the entire company later on.
6.
2007: AMERICAN GANGSTER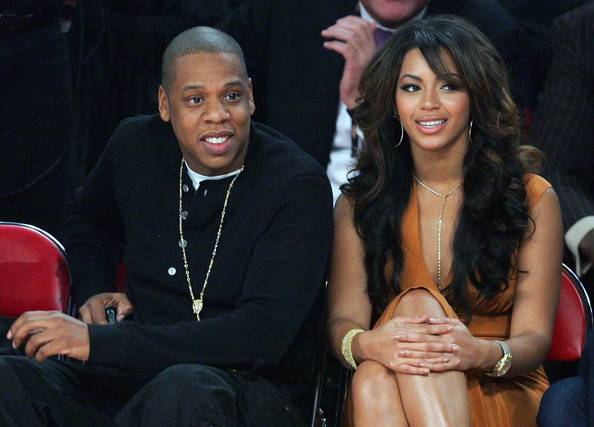 After viewing Ridley Scott's American Gangster movie, Jay-Z was heavily inspired by it and depicted his experiences as a street-hustler on his 2007 album of the same name. To this date, he has thirteen studio albums, including The Blueprint 3 (2009) Magna Carta Holy Grail (2013) and 4:44 (2017). In the same year, he sold the rights to the Rocawear brand to Iconix Brand Group for $204 million.
RELATED: Beyoncé And Jay Z's Kids Are Growing Up In Luxury: These 20 Pics Prove It
5.
2008: ROC NATION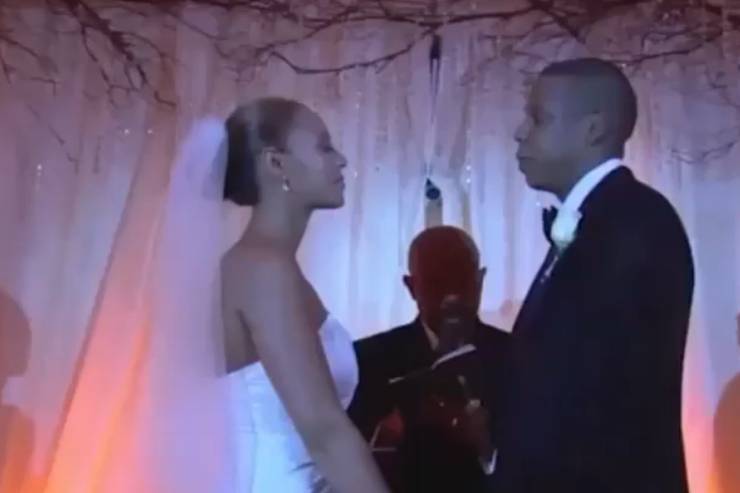 In 2009, after five years of ruling Def Jam Records, Jay-Z parted ways with the company to form his very own music publishing house, entertainment, and sports agency, Roc Nation, LLC. Founded in 2008, it is now home to artists like Lil Uzi Vert, Rihanna, Normani, Jaden Smith, Meek Mill, and many others. After years of dating, he married his longtime sweetheart, Beyonce Knowles, on April 4. Aw!
4.
2010: DECODED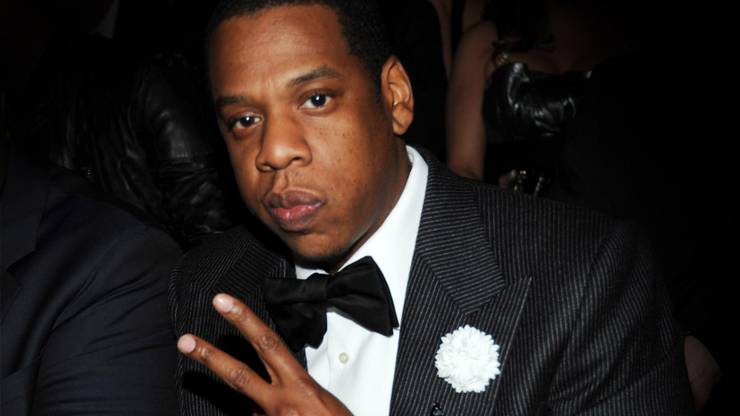 After years of hustling in the streets, breaking records, and investing, who knows better about business life than Jay-Z? In 2010, he released his memoir, Decoded, and partnered up with the Bing search engine to create an ambitious marketing campaign. They created a scavenger hunt that "hid" all 305 pages of the book in 200 locations pivotal in his life for the fans to 'decode'. The prize? Free access to every single of his shows.
3.
2014: 200 MILLION DOLLARS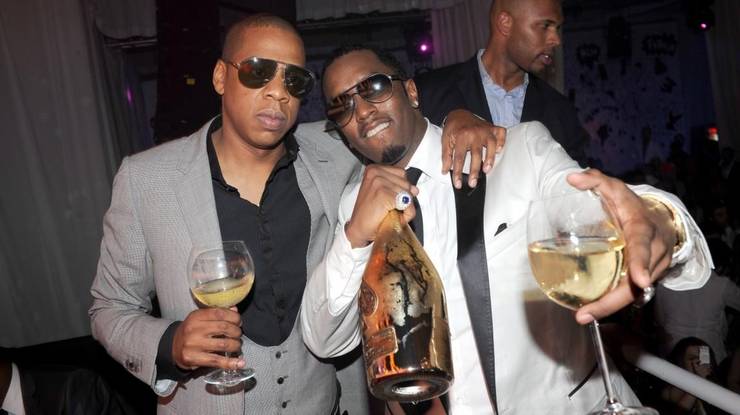 In his song, "Young Forever," Jay Z envisions a life where "you never get old, and the Champagne's always cold." After years of associating with the brand, Jay-Z invested 200 million dollars in Armand de Brignac champagne. "We are proud to announce that Sovereign Brands, a New York-based wine and spirits company owned by the Berish family, has sold its interest in the Armand de Brignac ('Ace of Spades') Champagne brand to a new company led by the globally renowned Shawn 'Jay Z' Carter," Sovereign Brands said in a statement.
2.
2015: TIDAL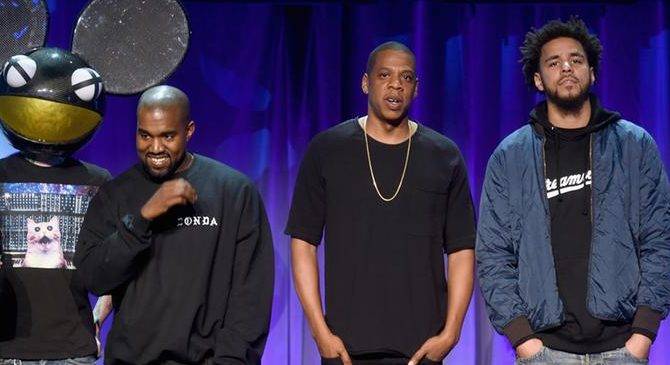 Jay-Z didn't play around when he said, 'Put me anywhere on God's green earth, I'll triple my worth' on U Don't Know from The Blueprint album. In 2015, Jay-Z and various successful artists like Marshmello, Kanye West, J. Cole, Lil Wayne, Madonna, and others launched Tidal, the first-ever artist-owned streaming service. Now, the company is worth over 600 million dollars, ten times its original value when he made the bid.
1.
2017: REAL ESTATE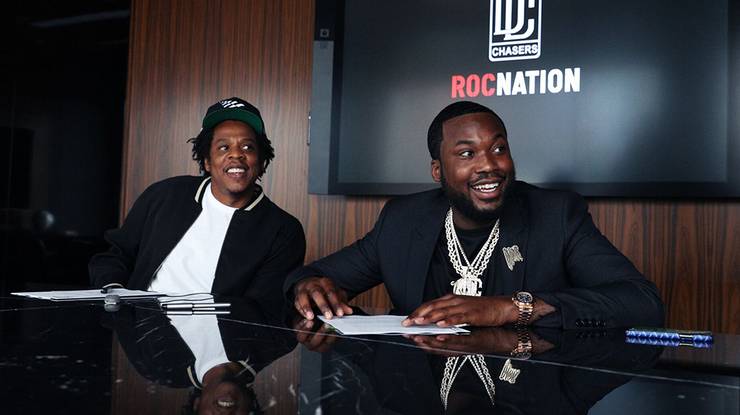 Apart from champagne, beauty line, entertainment agency, and streaming service, Jay-Z and his wife Beyoncé also invested in real estate. After welcoming their twins, the power couple bought a pair of homes to match: a $26 million East Hampton mansion and a $88 million Bel Air estate. This proved that after all, Jay-Z's more than a rapper, and his state of mind is what grows his empire.
Originally Published: https://www.thethings.com/20-pics-showing-how-jay-z-became-the-first-billionaire-in-hip-hop/amp/