In recent years, we've been seeing more and more inclusion and contribution of Blacks in society. There used to be a time when Black people were prejudiced, especially in the fashion industry. Finally, Black models are getting their due. Fashion magazines, now, consider them for the cover page, the thing which was uncommon a few years back. Here are 12 Top Black Models that have broken the stereotype in the industry.

1. Ajok Madel
Since her first appearance in the world of modelling, Ajok Madel has made her name and is now being recognized by several brands. She has partnered with brands like Tom Ford and Alexander McQueen. Even Moschino approached her for working with them. Fashion Designers, too, approach Madel as she is known for her Bold and Daring looks.

2. Sacha Queenby
For fashion lovers, 19-year old, Sacha is a household name. She is quietly well known for her bone structure and fierce expression. Sacha, a London-based model, has achieved great heights at a very tender age. Many fashion brands now look up to her.

3. Adut Akech
Adut is not only known for her beauty. In the fashion industry, she is widely known for her origin and the struggles that she had to face in order to reach the modelling industry. Adut, born in a South Sudan refugee camp, made it to the fashion industry at the young age of 16.

4. Thando Hopa
Thando Hopa, a South African-based model, was born with albinism. However, this did not deter her to br-eak her limits. She is known for her gorgeous look that makes Fashion designers work with her.

5. Kyla Ramsey
Kyla Ramsey is embodied as a 'cool girl' in the modelling world. She is known for pulling off those outfits with ease in which the rest of us look absurd. Having worked with Chanel and Marc Jacobs, she has now achieved celebrity status in her field.

6. Precious Lee
Precious Lee is 'othered' in two ways – for her skin colour and her bo-dy type. She became the first plus-size model on the cover page of Sports Illustrated. She also got the chance to work with Lane Bryant's #plusisequal campaign.
7. Anok Yai
Anol Yai is considered the Barbie doll of the fashion industry. She was first spotted by the photographer at Howard University during Homecoming Yardfest. Anok Yai got the opportunity, back in 2016, to become the first black model to inaugurate the Prada show.

8. Naomi Chin Wing
Naomi Chin Wing is a Caribbean model who got fame at the age of just 15. She got introduced to the mainstream of the modelling industry because of the 'style' that everyone is obsessed with. Biggies of the Modelling Industry consider her to be a future Naomi Campbell.

9. Zoe Thaets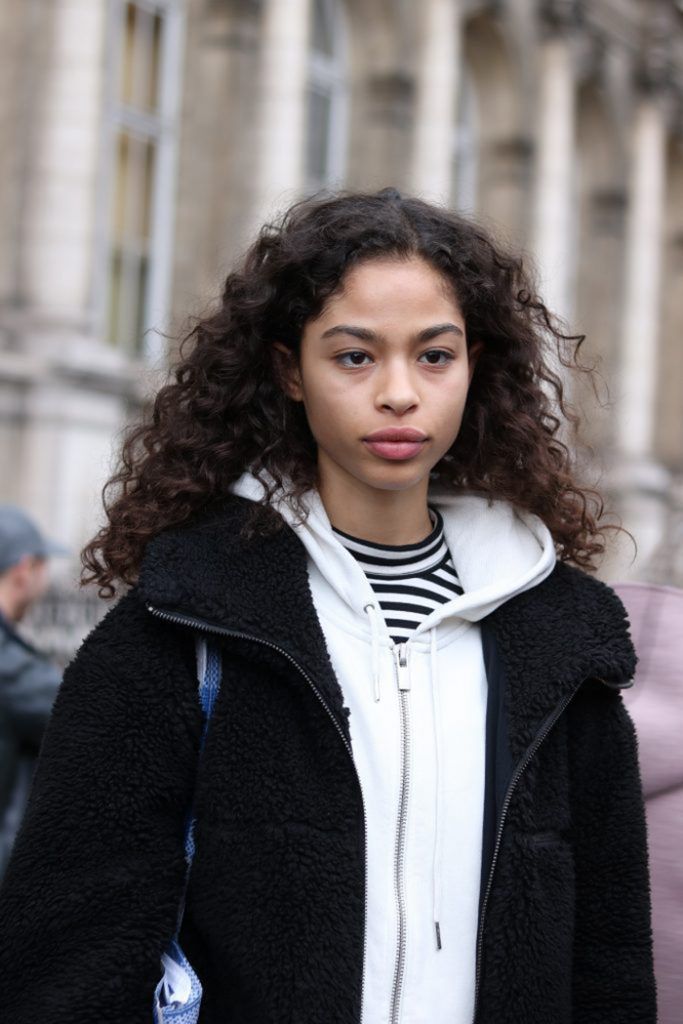 Introduced at the age of 13, Zoe Thaets is known for her looks, especially flowing waves. Fashion Designers see the potential in Zoe Thaets to reach up to the heavens in the industry. She is popular among young men and women.

10. Lineisy Montero
Montero was first stumbled upon in the Dominican Republic and soon got the opportunity to work with Prada, one of the biggest Fashion Companies. Known for having a stunning natural afro, Montero has tasted success very early in her life.

11. Nyadak Duckie Thot
This beautiful dark-skinned model from South Sudan is known for working with Pirelli and VS Fashion Show. She also received admiration for working in the 'Australia's Next Top Model' show. Usually, VS Fashion doesn't work with black models, however, this time it br-eaks the stereotype.

12. Halima Aden
Halima is awe-inspiring for all girls who wish to come forward without leaving their true identity. Halima is praised for risking his career in the modelling industry. She does not hesitate to wear Hijab at public appearances, and for this, she is admired by Muslim girls all over the world.